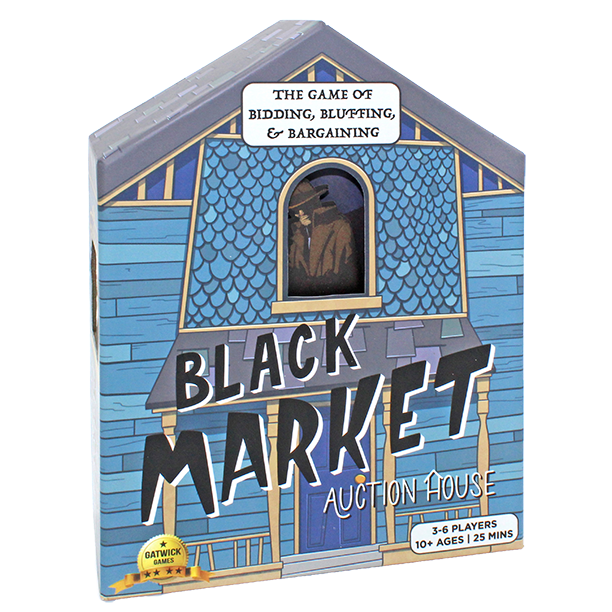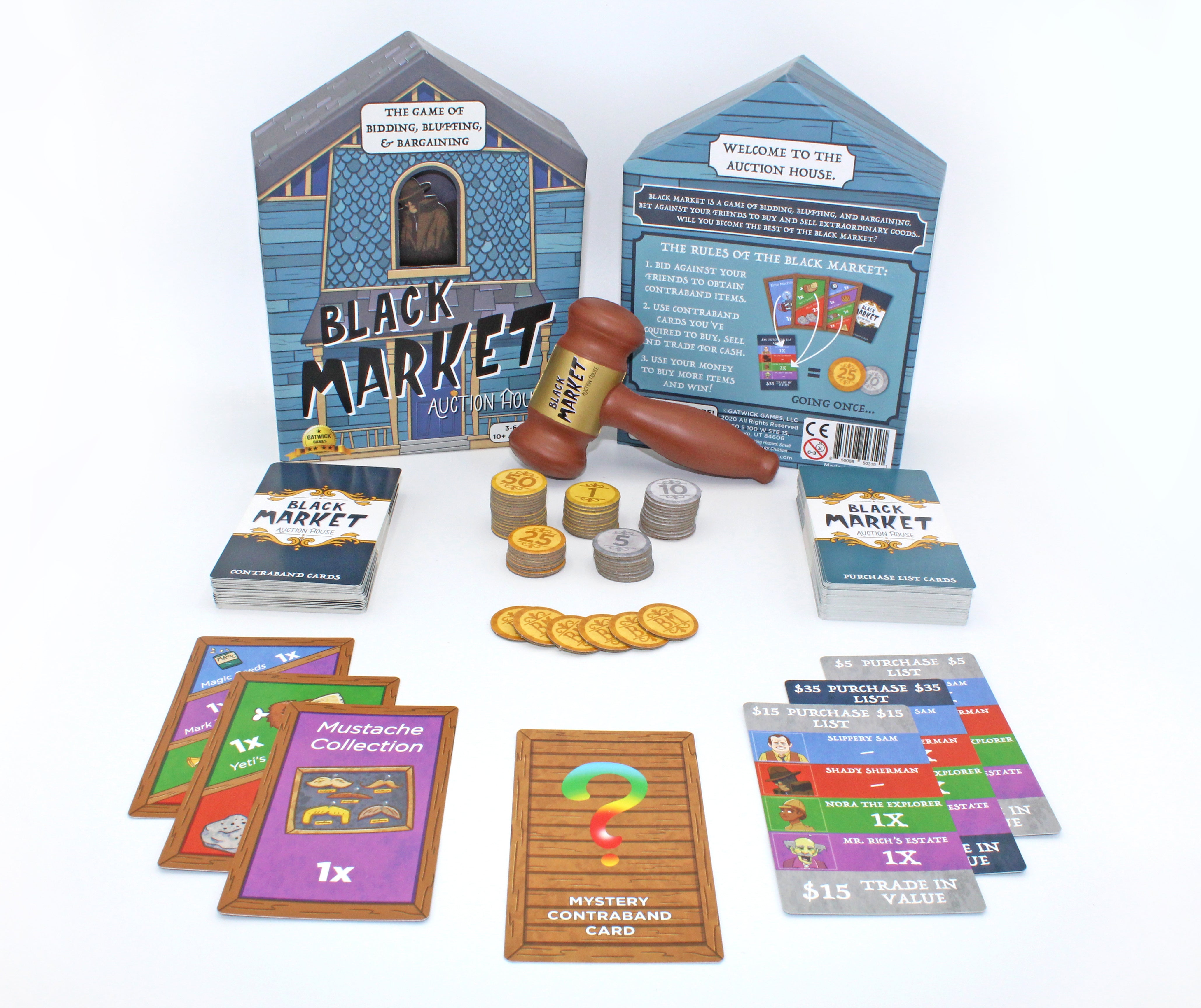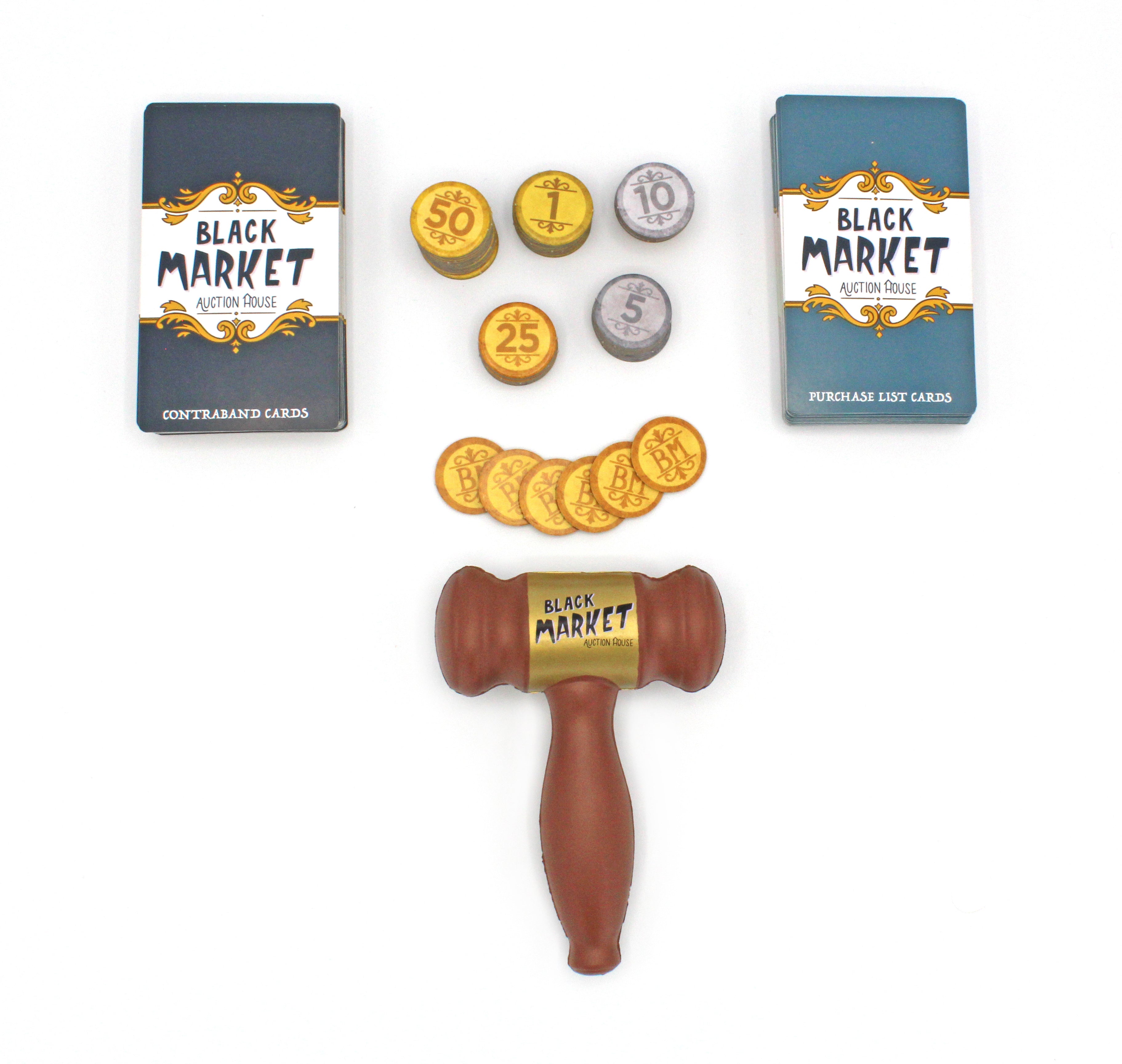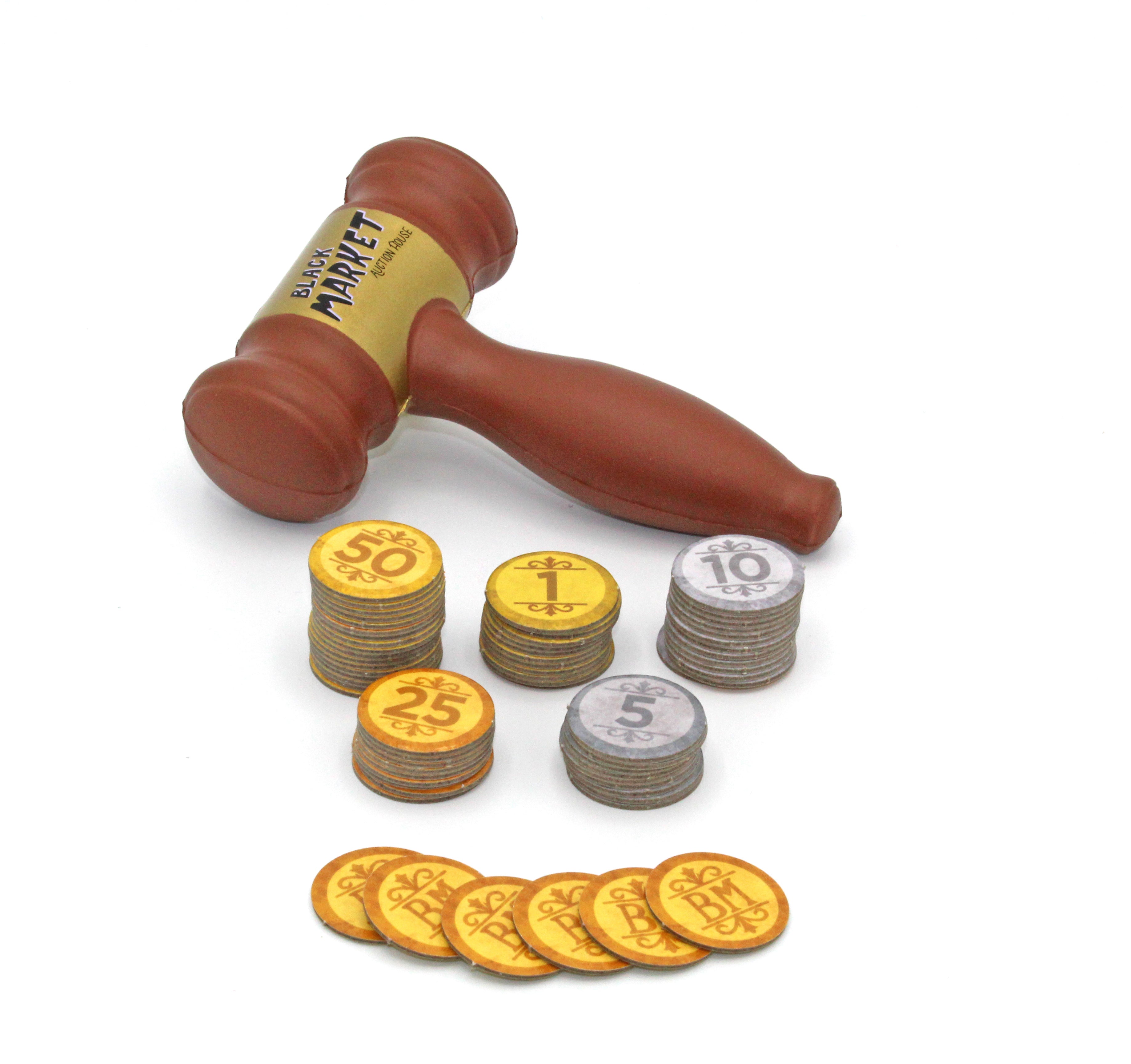 Black Market Auction House
Gatwick Games
$24.99
Overview Video
Rules Video
Welcome to the Black Market Auction House! A place of bluffing, bargaining, risking taking, and bidding against your friends to buy and sell extraordinary goods… at the most unconventional of auctions. The goal of this Black Market Auction is to accumulate the most wealth (in the form of dollars/coins) by buying and selling unique items from the most fascinating of characters (the Sellers).
FAQs
Have a question? Email us at fun@gatwickgames.com and we'll add it here.
Link: Rules pdf
Bid, Bargain, & Bluff
going once... going twice...

(Fun guaranteed, or your money back)
3 easy steps
Learn to Get Rich ...Quick 😉
1
know what to buy
Draw 4 "Purchase List" cards which tell you which items are most valuable to you during each auction round
2
Auction: bidding and bluffing
The Auction begins! Bid for the items you need most. Or just bluff your friends into paying more than they should😏
3
bargain, sell & win!
After each bidding phase, trade, sell, & drive a hard bargain for the items you need. Cash in the purchase list cards you've fulfilled. Player with the most money wins!
what's the word on the street..?

Creative & Original
"Black Market is not only a hit but it's like nothing else we've ever played! Creative & Original!"
-Erika L
Bargaining is a Hoot!
"We laughed as we bid each other up and bargaining was even more of a hoot! Not to mention the funny contraband cards."
-Matt P
New Favorite! Love the gavel
"Just added this to our favorite games and already told our whole family about this game. "
-Tanya F
get your poker face on...😬

comes w/ a foam gavel!