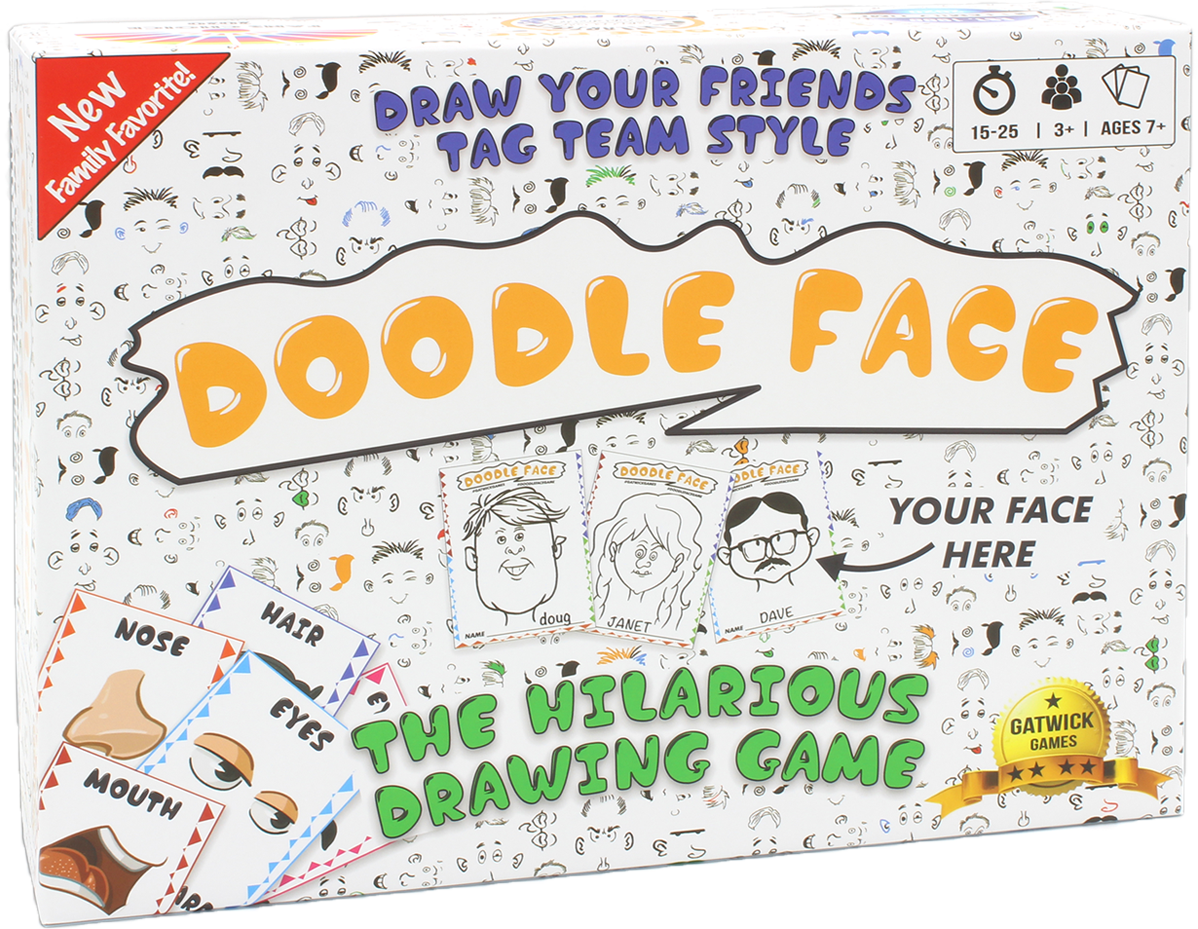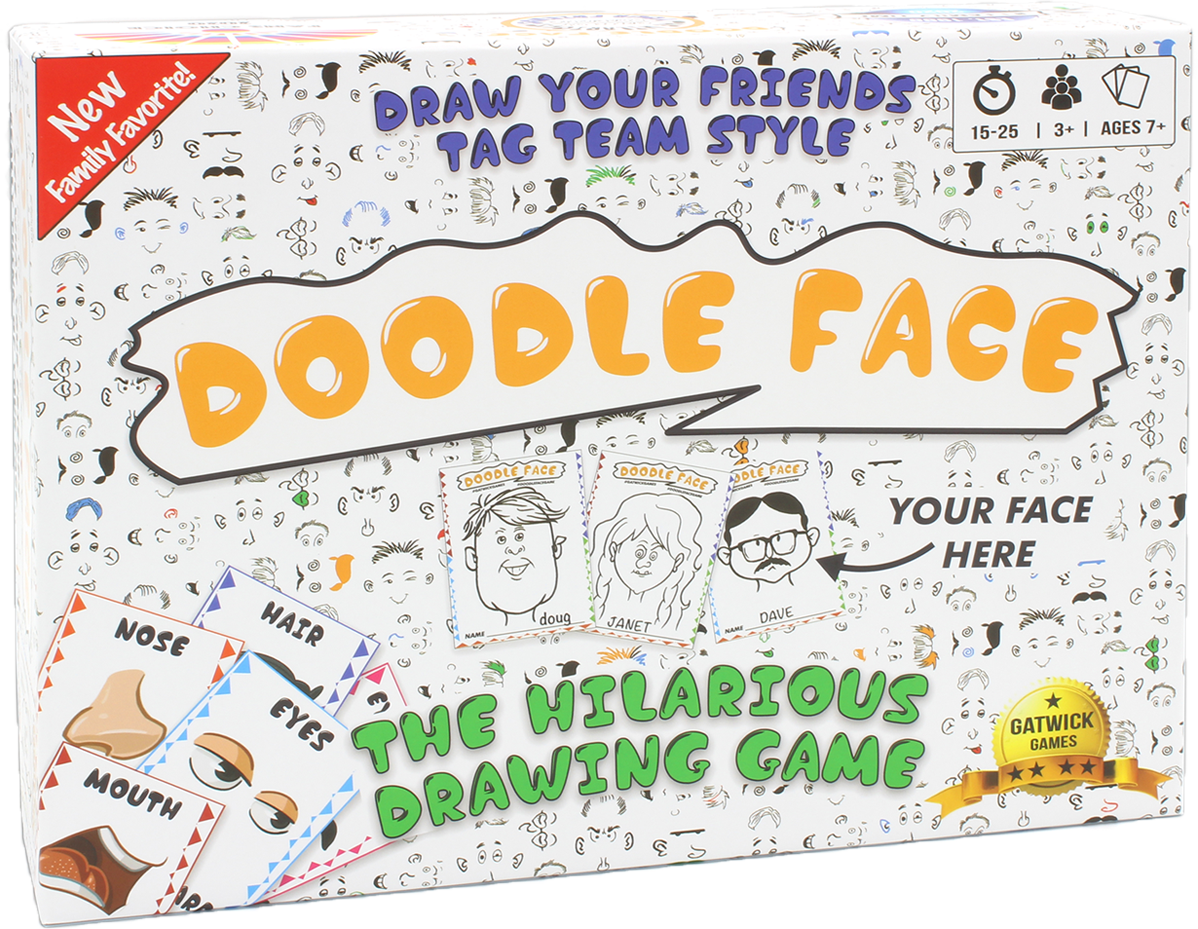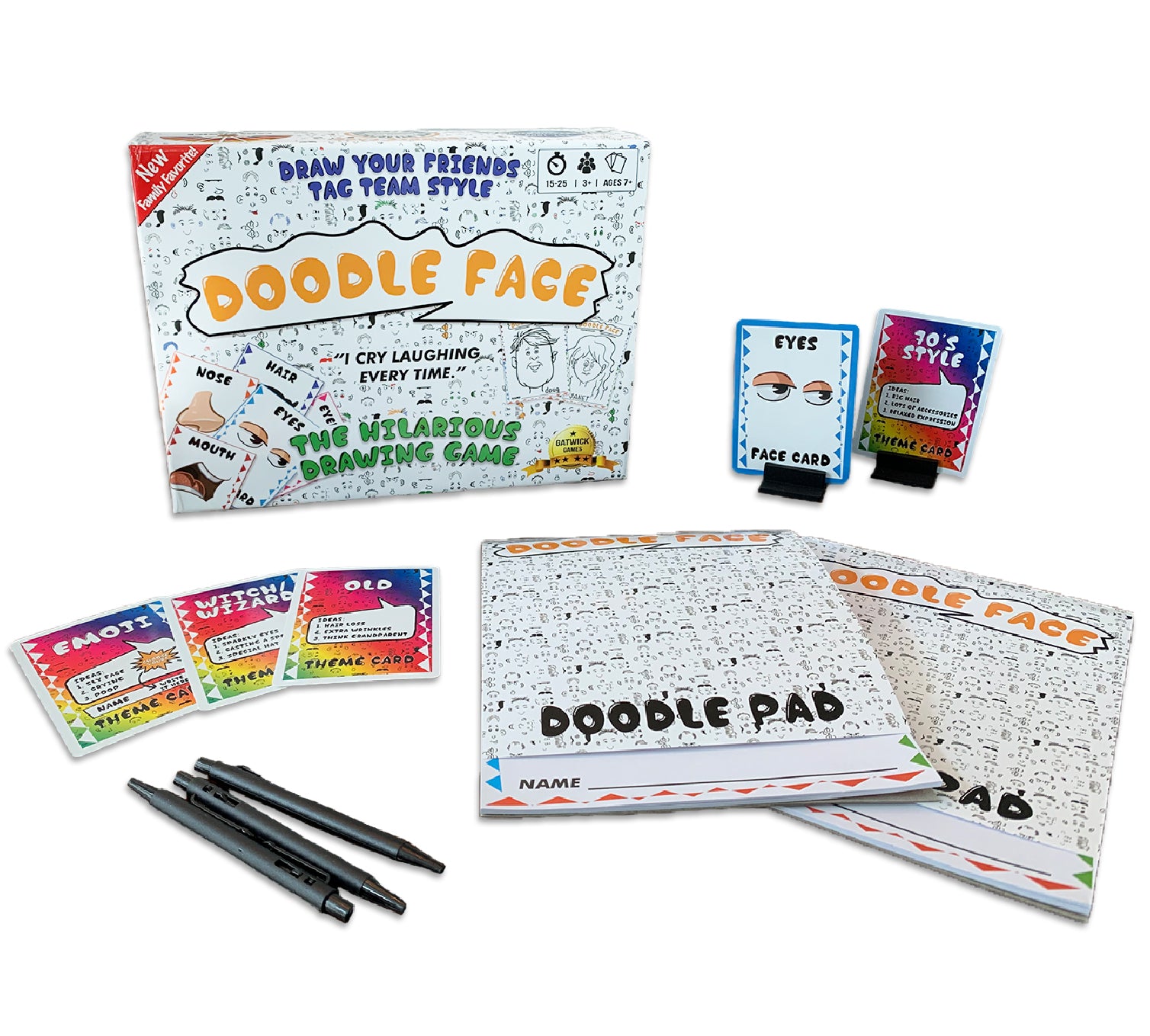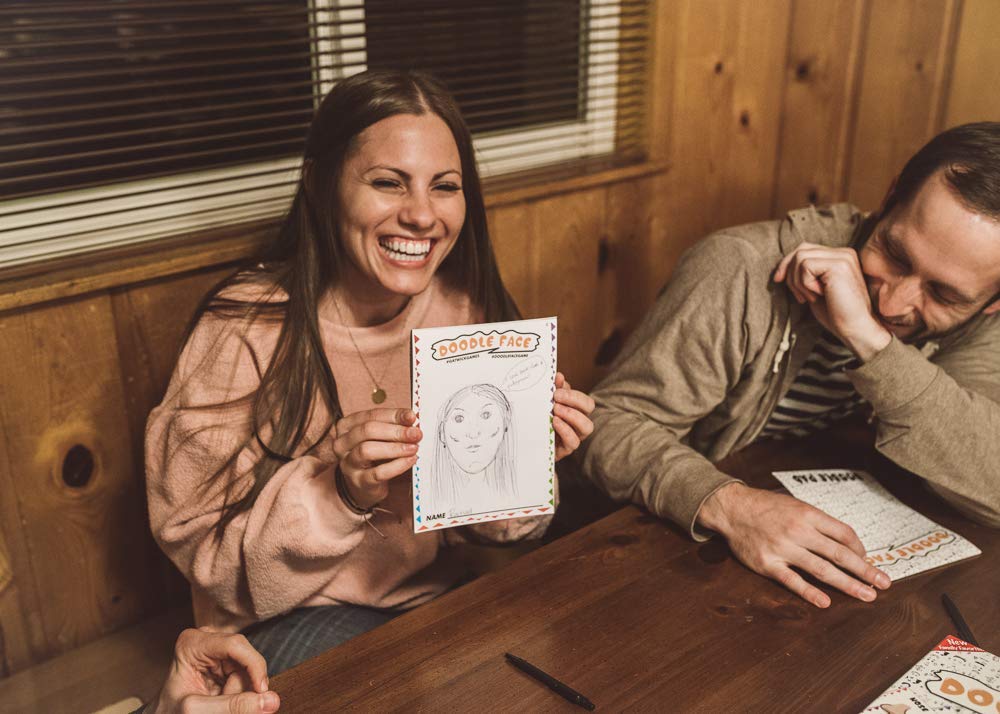 Doodle Face
Gatwick Games
200+ Reviews
$27.99
Overview Video
Rules Video
✦ What Is Doodle Face? ✦ Basically, it's drawing... Potluck style. Except instead of bringing your favorite food dish to the party, you get to contribute your very own interpretation/drawing of your friend's facial features! Together, your contributions become masterpieces, or maybe not... Just don't take the finished piece too personally... because soon you'll want to doodle face again!
FAQs
Have a question? Email us at fun@gatwickgames.com and we'll add it here!
Link: Rules pdf
Do your friends think you look like this?😱

only 1 way to find out!

(Fun guaranteed, or your money back)
crowd-drawing in 3 easy steps
1
Write your Name on a Doodle Pad
Pass it to the person on your right
2
Draw the body part on face card
You'll be drawing the person whose name is on the Doodle Pad! When finished, pass it to the person on your right who will draw the next body part
3
Reveal your masterpieces
Reveal 1 by 1 and let the laughter begin! 🤣
what families are saying!

CRY LAUGHING!
"I'm crying just thinking about the drawings😂! Worth every penny!"
-Rich N
All Ages, Adults and Kids love it!
It's so hard to find a game for all ages but this is perfect! We had ages 5-75, all ranges of artistic talent and everyone loved it!
-Elycia D
Kids keep asking to play
"We play this game at least once a week! No limit to how many players and we often laugh so hard our sides hurt!
-Madi R
laughter for dayz!🤣
face the truth... what do your friends really think of you?
Are you ready to experience pure joy?