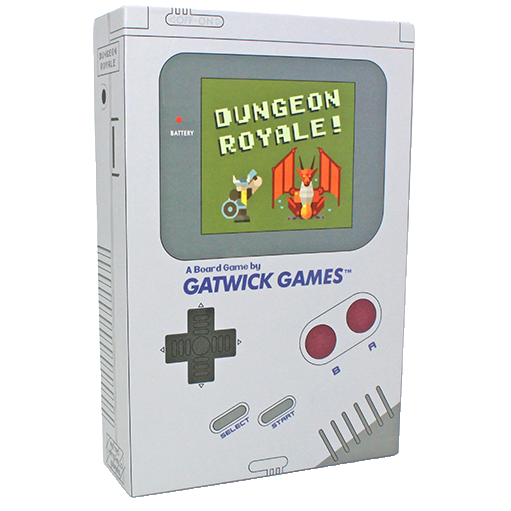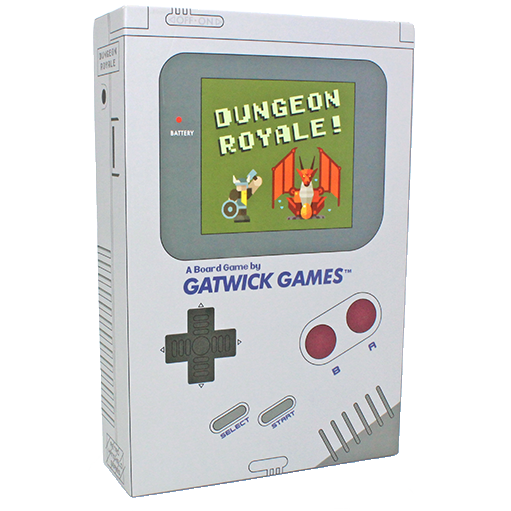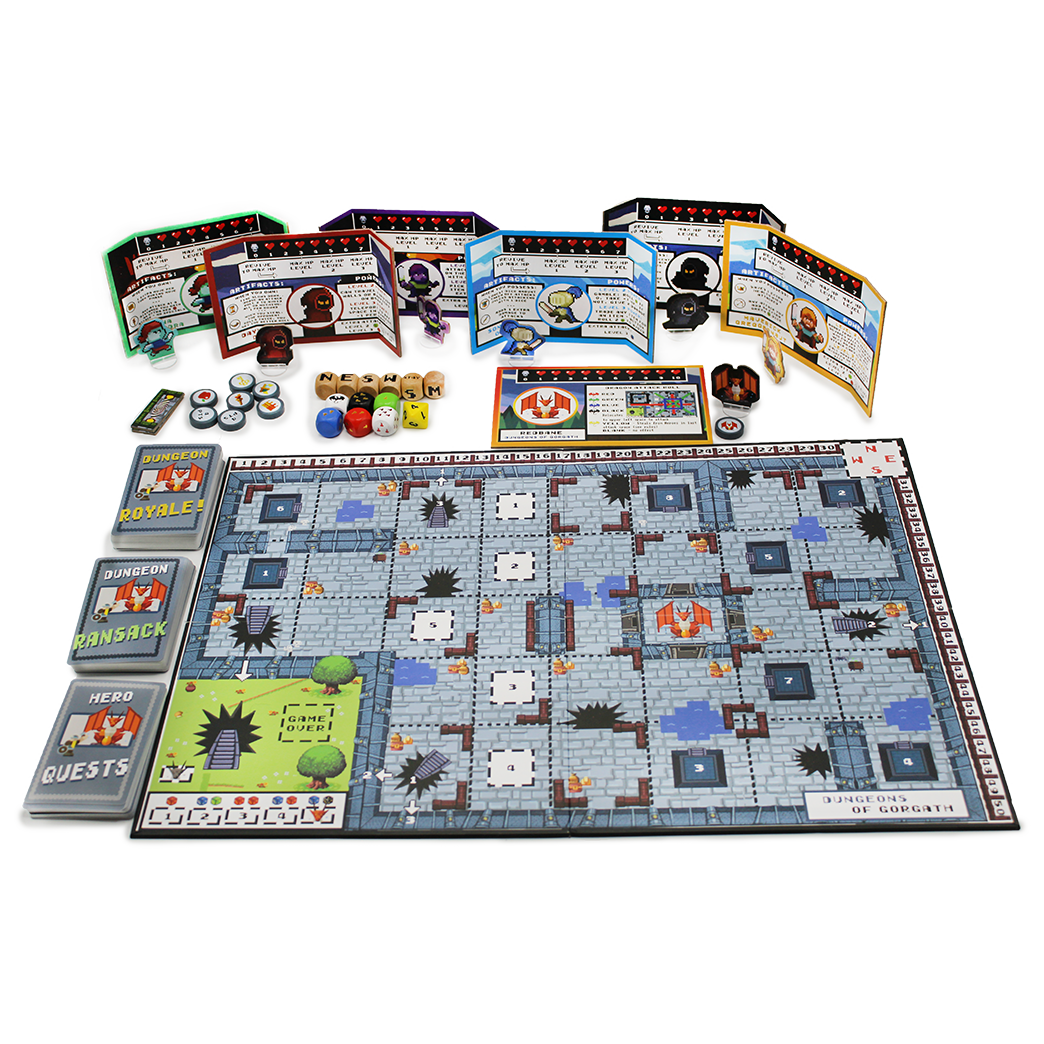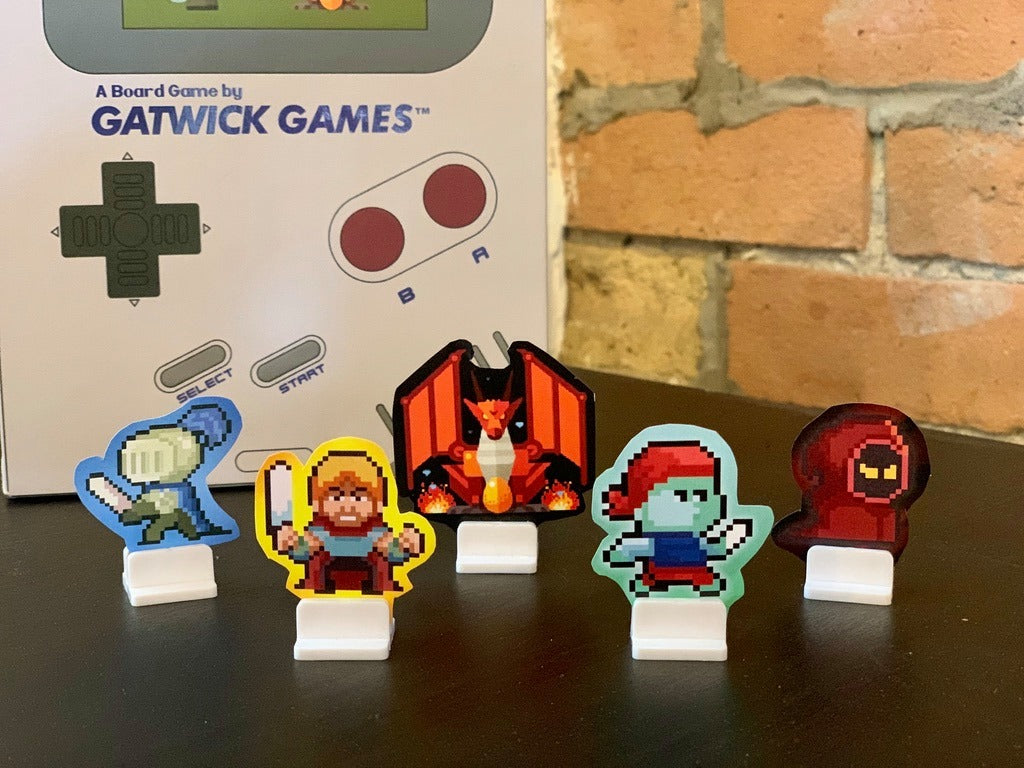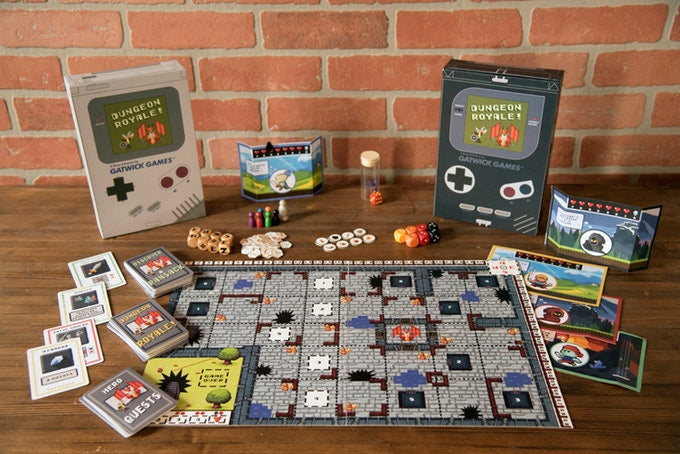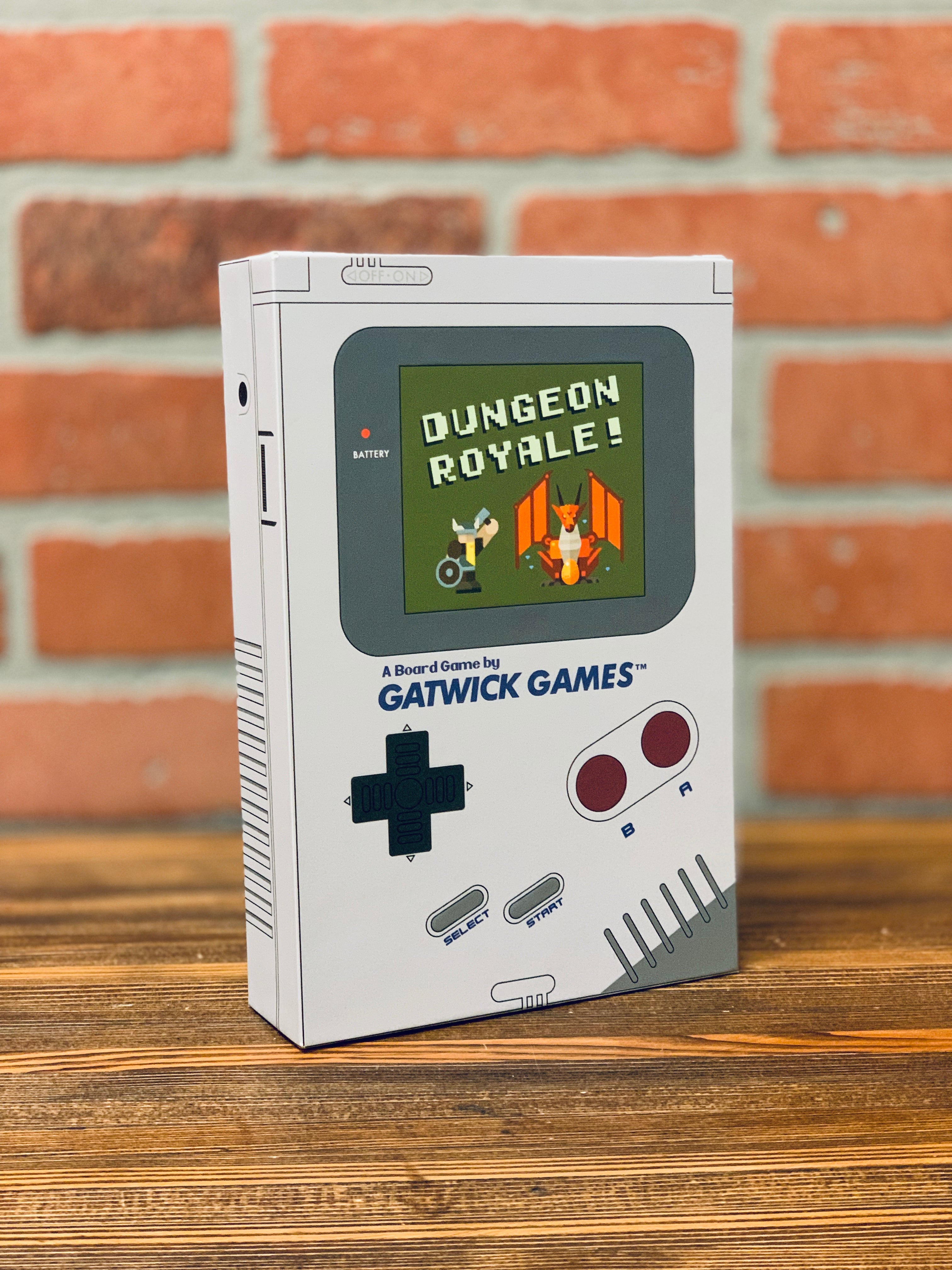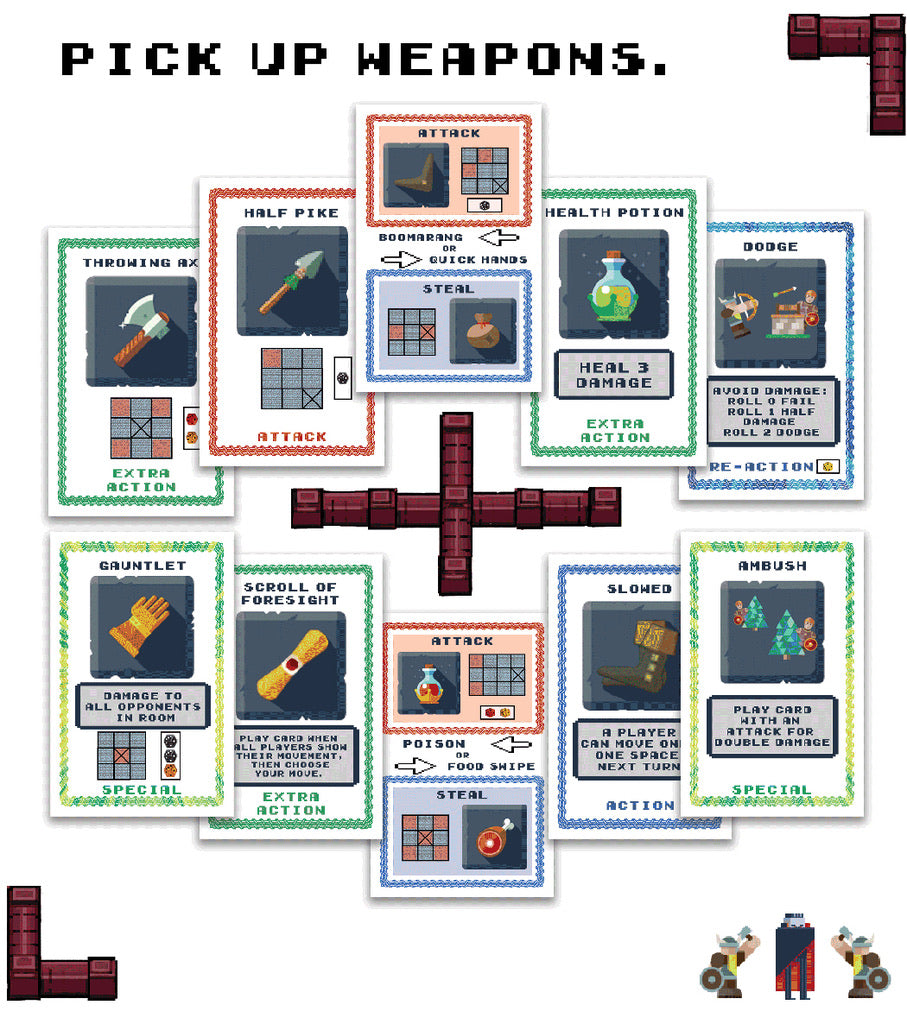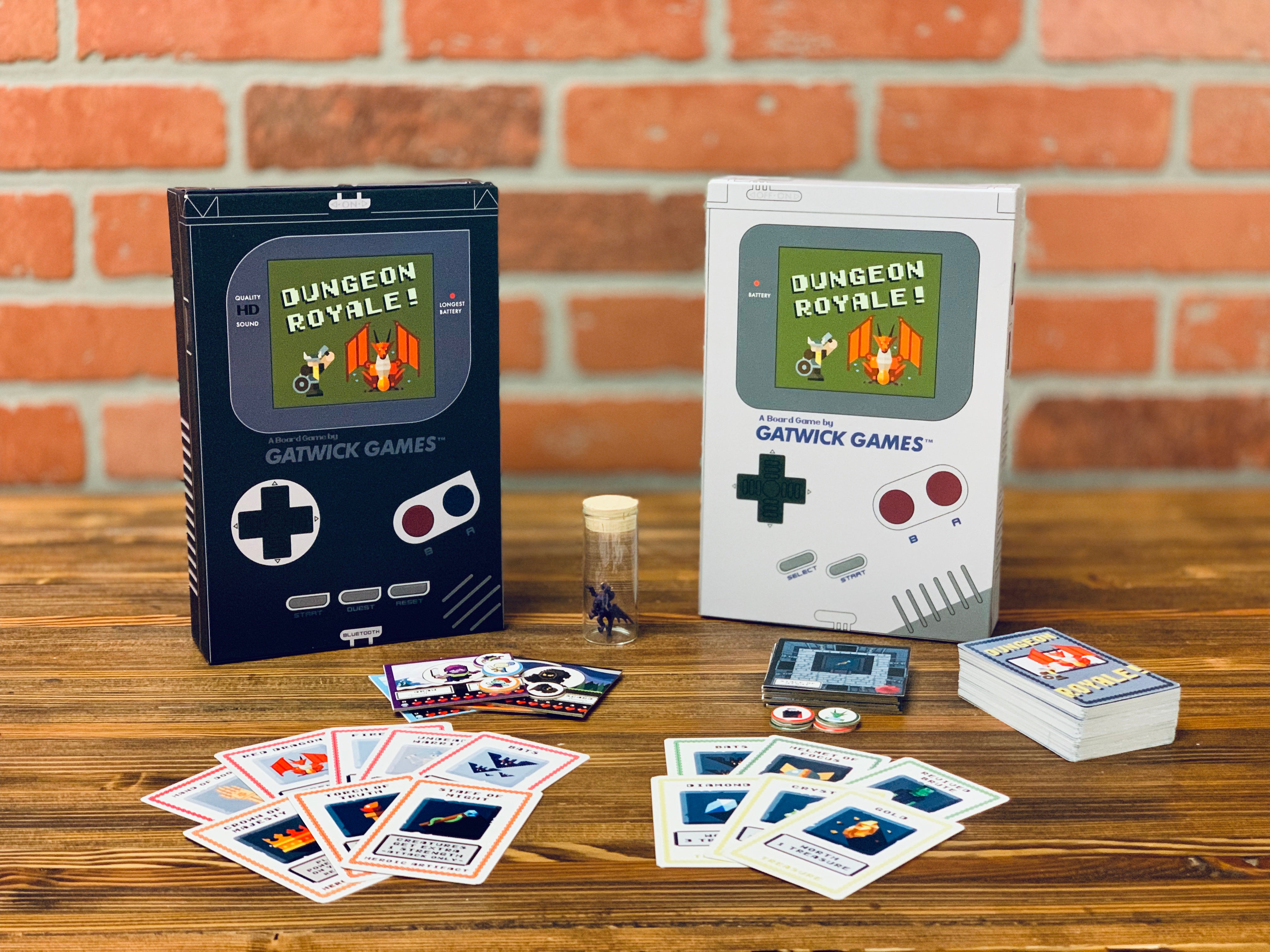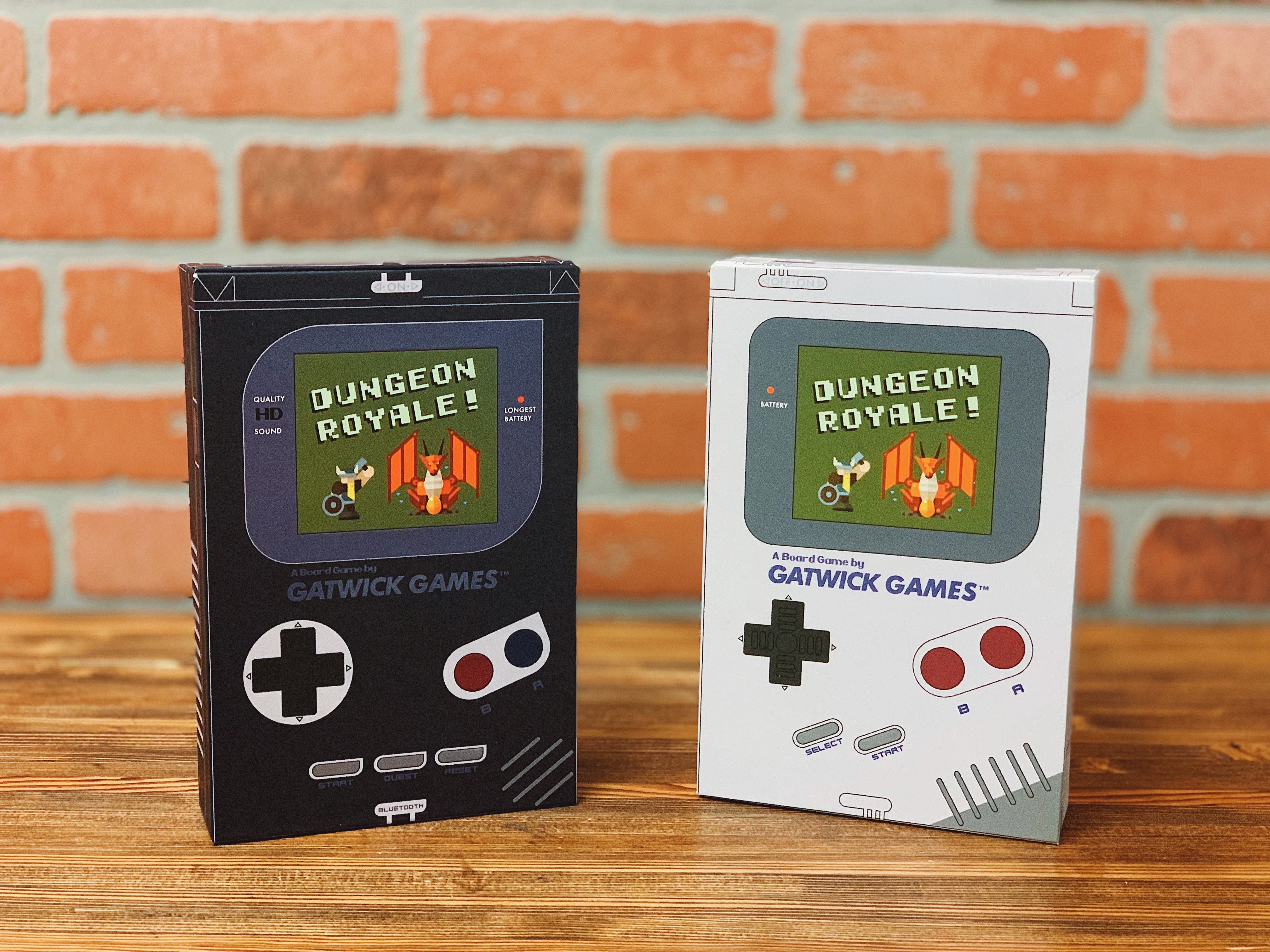 Dungeon Royale!
Gatwick Games
$37.99
Overview Video
Rules Video
- VIDEO GAME MEETS BOARD GAME  This is an all out Battle Royale to see who will win the victor's spoils and exit with the Stone of Life. And you can tell your mom it's not a video game... - FUNDED on KICKSTARTER in 1 hour & 2 minutes - AMAZINGLY FUN & NOSTALGIC, You move through the dungeon at the same time, you attack each other with magical, powerful, or crude weapons. You try to level up before your opponents and you even DIE and then RESPAWN like a video game. You will steal artifacts and treasures from each other, and of course, at times, you'll run away from the destructive dragon. - ALLOWS FOR 2-5 PLAYERS. ACCOMPLISH QUESTS, pick up weapons, BATTLE heroes. ENJOY the 2 Phase GAME. - FUN and RETRO look GUARANTEED to look good on the shelf or on the table.

FAQs
Due to the many number of questions we've been asked, you can find a more comprehensive FAQ list HERE.
Link: Rules pdf
Save When you Add the Expansion Cartridge!
(Use code 8BITBUNDLE at checkout)
Co-Op mode:
Face mini bosses with your friends!
Solo mode:
Level up your high score each time!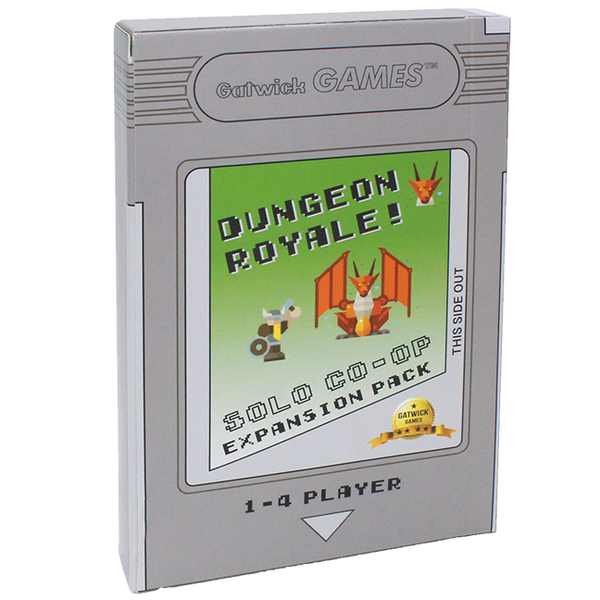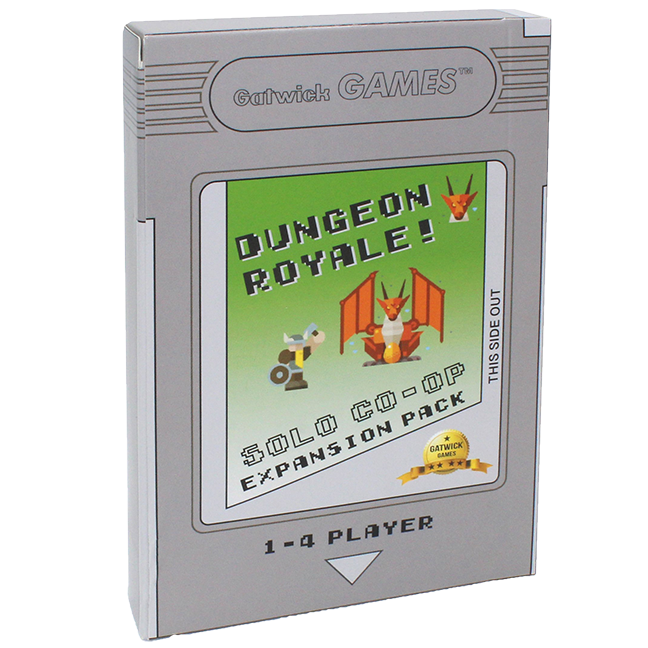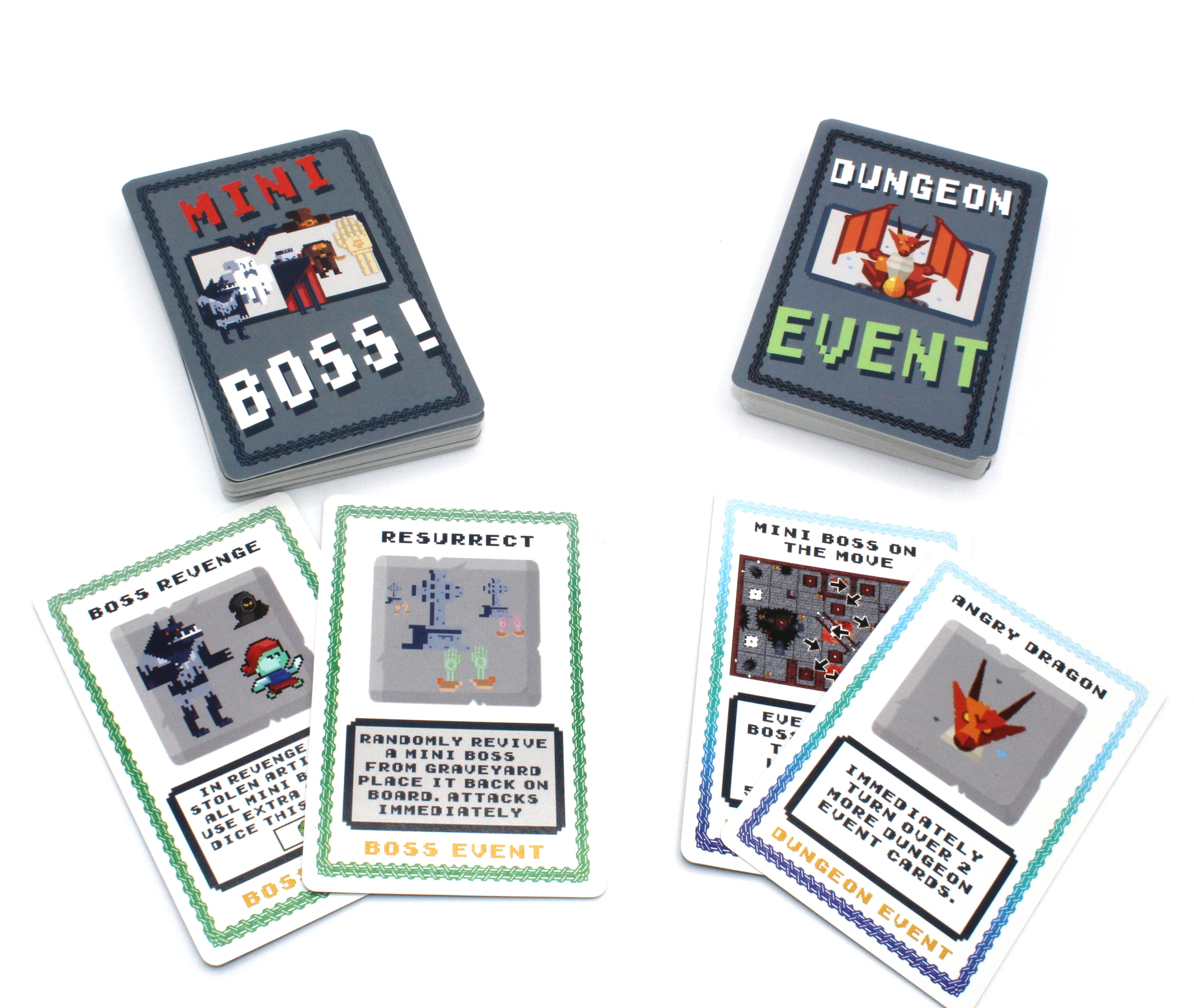 Only $9.99 extra!
(Use code 8BITBUNDLE at checkout)
Dungeon Royale!
It's like a video game, but it's not...
A Kickstarter Classic!
Funded in 1 hr and 2 Minutes!
Enter the Dungeon... Go Retro
Dungeon Royale is an innovative new game full of heroes, dragons, and epic quests! Imagine a video game turned into a creative new board game!
Become an Epic Hero!

on a Legendary Quest⚔️

Venture through the dungeon while you attack opponents with magical, powerful, or ancient weapons. But watch out for the dragon on your journey to glory!

All the 90's Feels!

Board Game Style

Level up, Lose a life, & Respawn, just like your favorite video games!... minus the screen-time

Insert Coins Below to Play

Game Over
Fight the Dragon🗡 | Exit with the Stone!💎