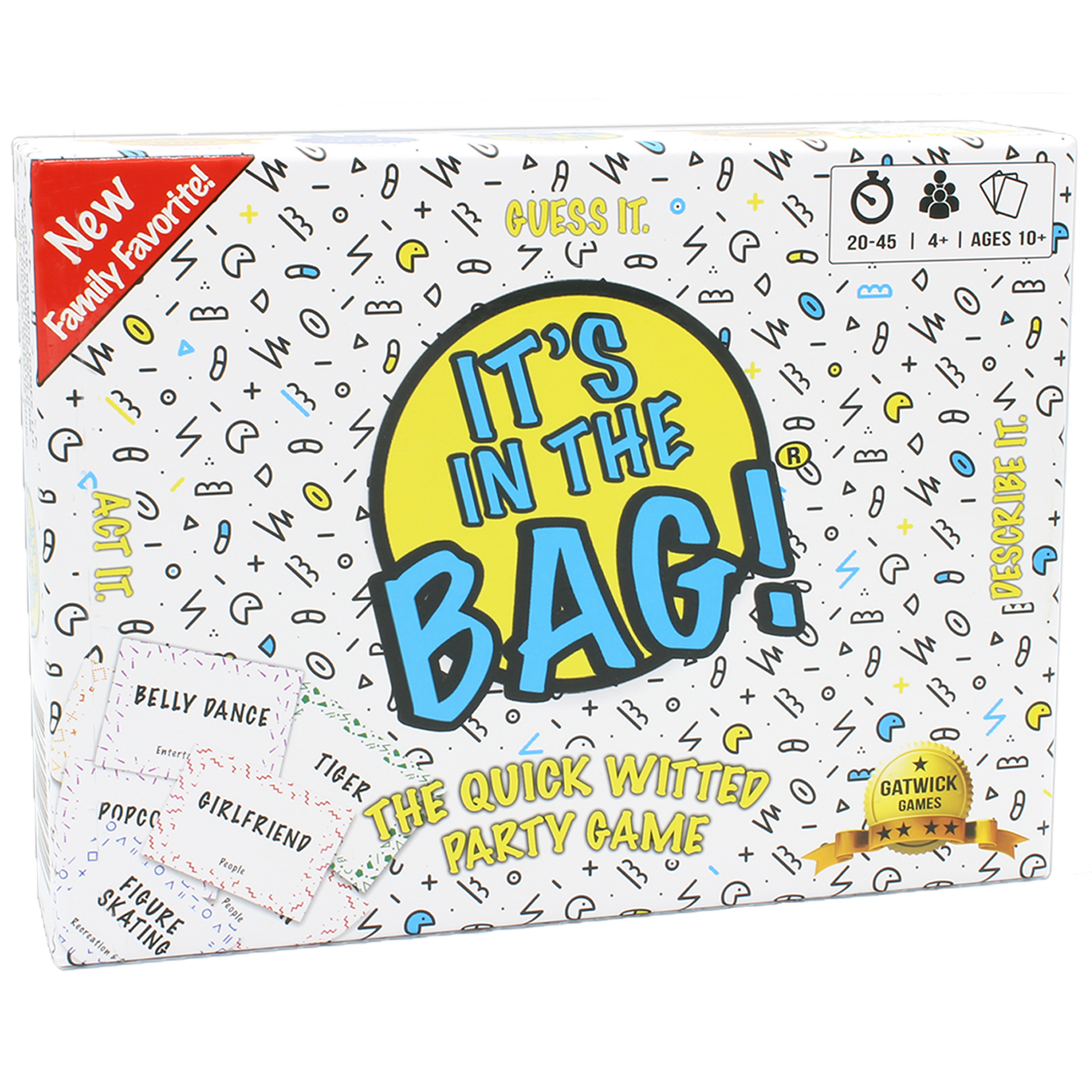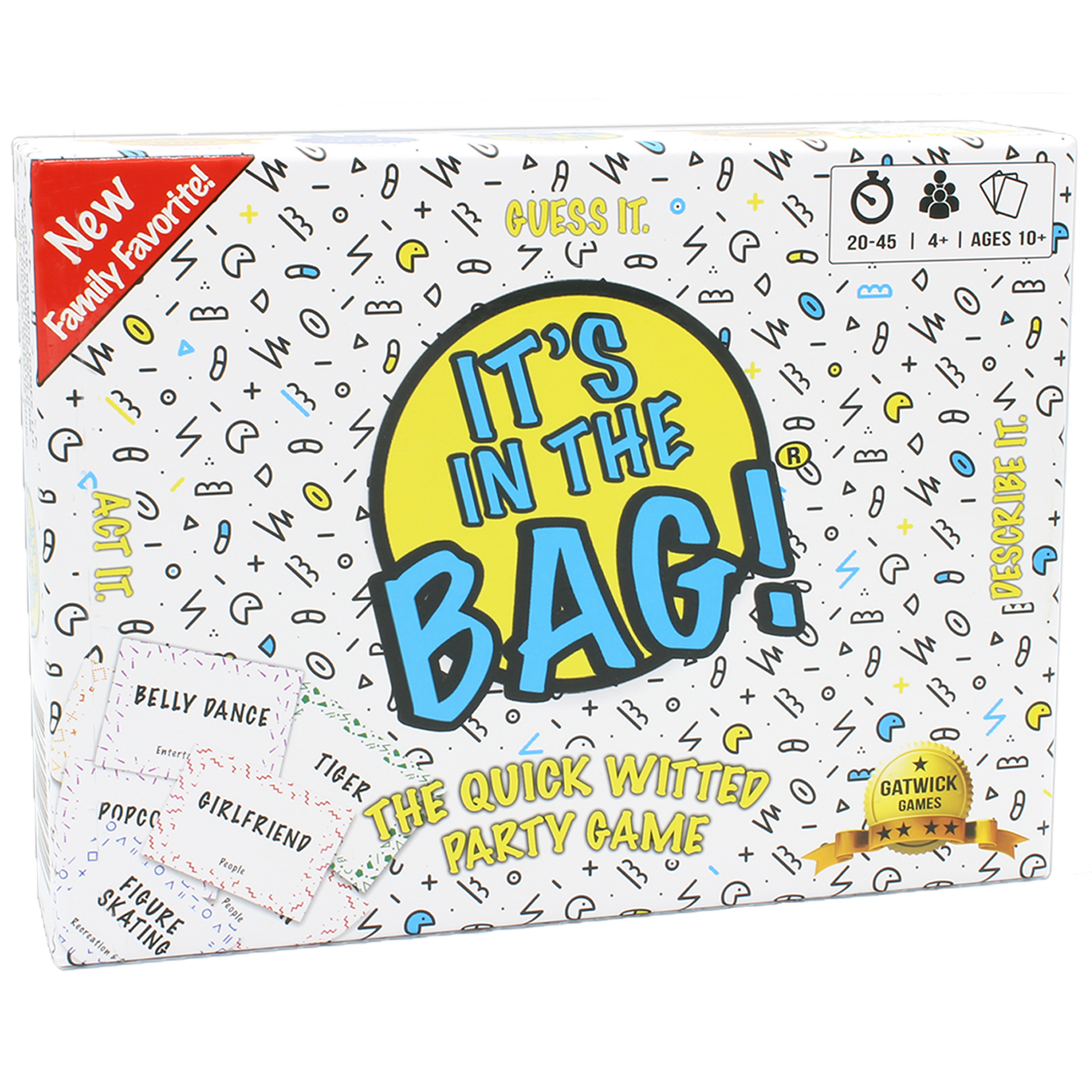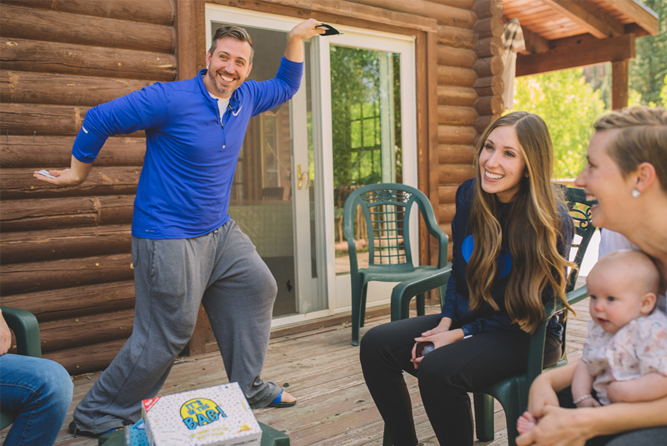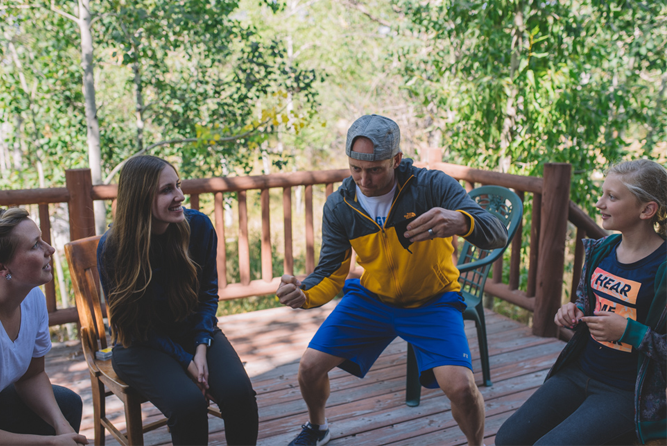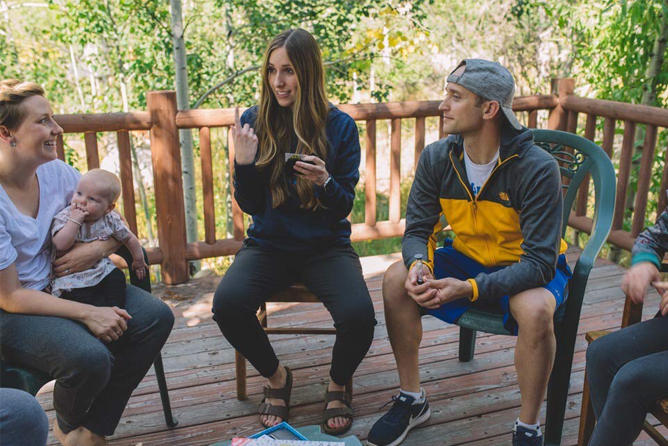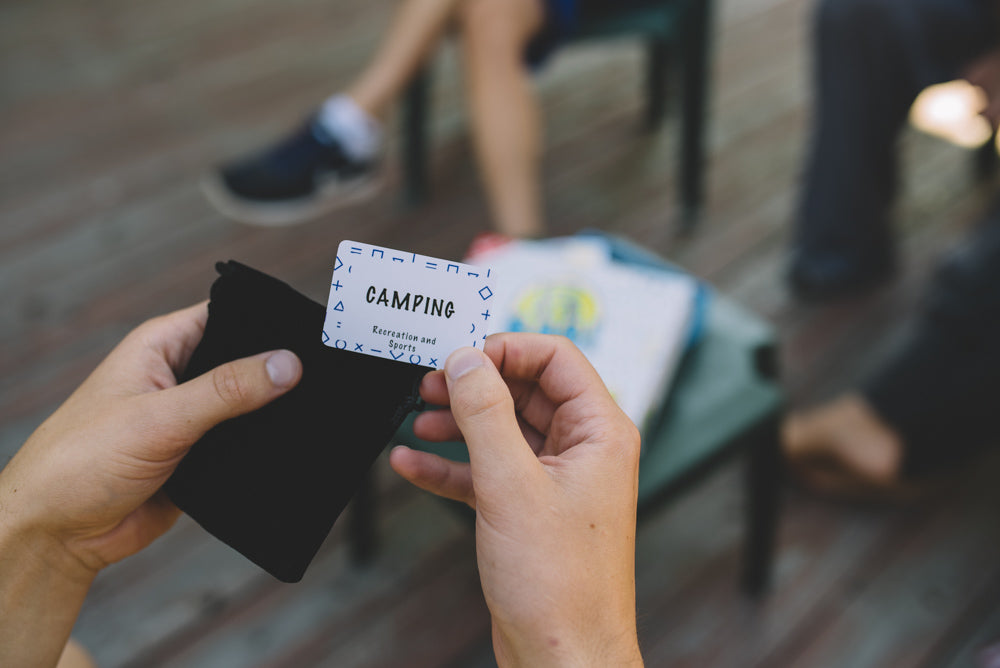 It's in the Bag!
Gatwick Games
2,700+ Reviews
$28.99
Overview Video
You and your team must work together to guess the cards in the bag as fast as you can! Each of the three rounds brings new challenges to your team to guess the cards. Gather as many cards as you can because the team that guesses the most number of cards WINS!
FAQs
Have a question? Email us at fun@gatwickgames.com and we'll add it here!
Scoresheets
Link: Rules pdf
or... get a huge discount when you buy 2!
Add any two 2 It's in the Bag Games for only $44.99 😱🤯
be the life of the party!🥳
Fun guaranteed!

(Or your money back)
round 1
Describe
Describe your card without using the word
round 2
1 word
Place the same cards back in the bag. Same as the 1st round except you only get 1 word!
round 3
act it out
Final Round: Same cards, NO WORDS!
what are party people saying??

You'll die laughing😂
"My Mom nearly peed herself and I about laughed myself into an asthma attack! Never laughed so hard in our lives!"
-Jennifer J
Any age, Any Group Size!
"We've played with 4 & 34 players! Ages 7 all the way to 90! One of the best games we've bought in years!"
-Kathy B
Everyone's asking for it!
"At least 5 of my guests came up afterwards and took pictures so they could get it for their families!"
-Cody C
Enjoy at parties, family reunions & more! ages 5 - 150!👴🏼👵🏽
Unstoppable laughter🤣
a mashup of all your
favorite party games
in one hilarious game!