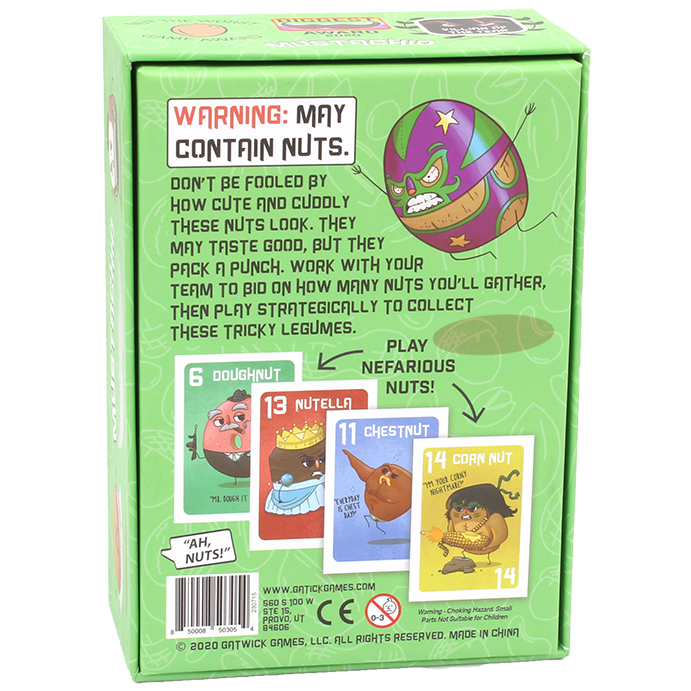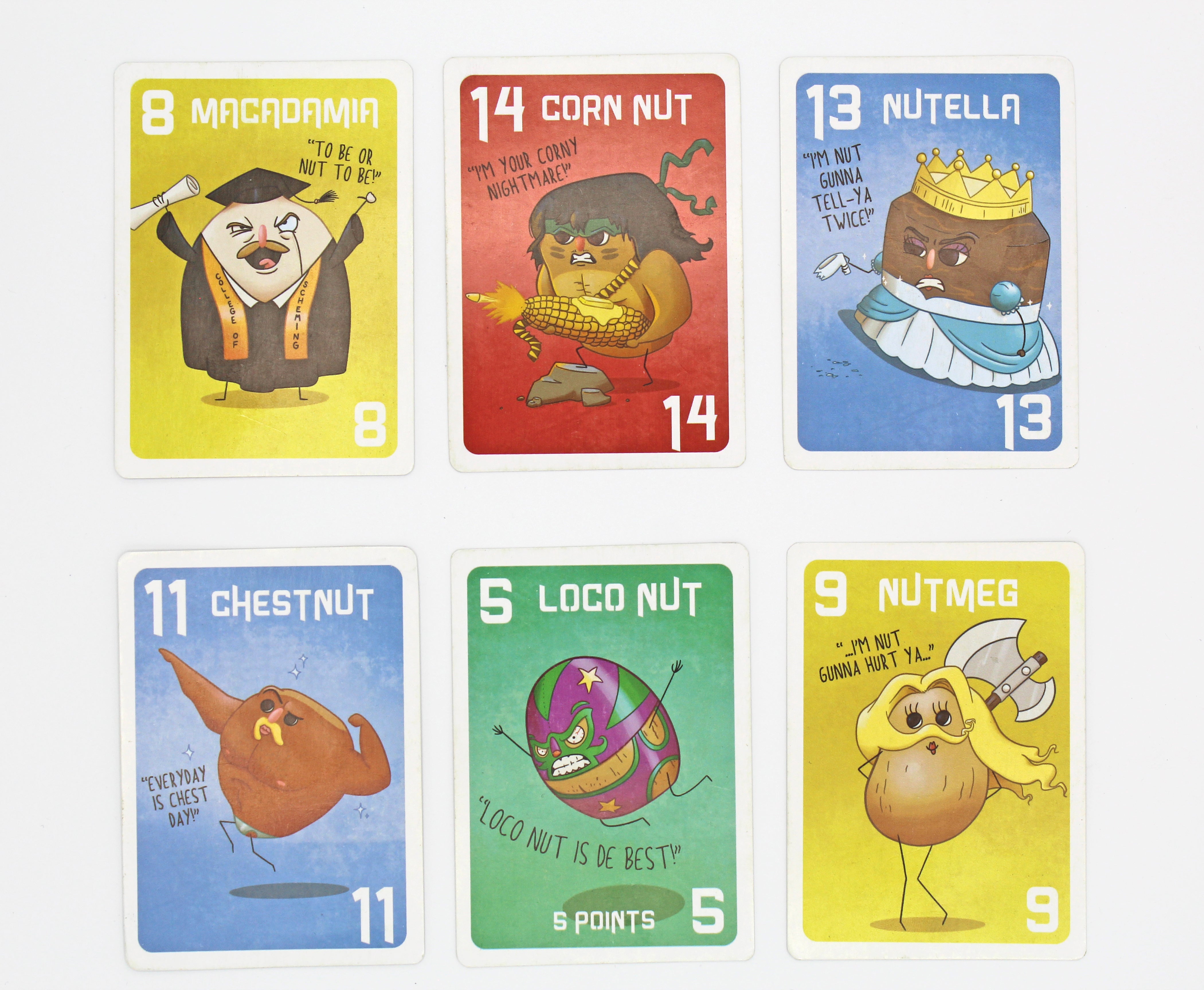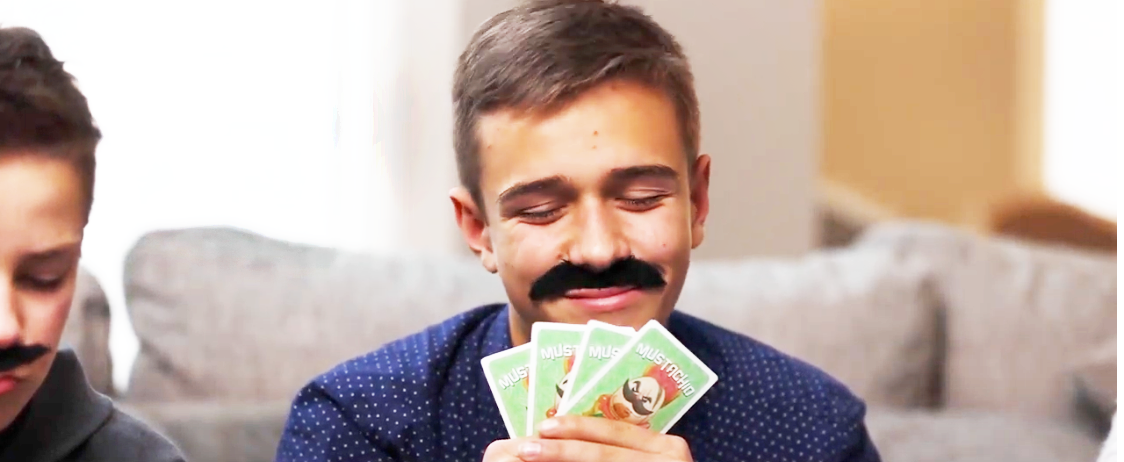 Mustachio
Gatwick Games
$21.99
Overview Video
Rules Video
Warning: May contain nuts...
Welcome to my lair! I'm Mr. Mustachio, underlord of all the Nuts. And this is my sinister compadre Catstachio. We're here to train you in all the ways of world domination. Important Note: Do not worry, inappropriate nut puns will not be tolerated in our game. I spend every waking second scheming to take over the world, however, this is a family game and even Evil nuts sometimes have morals.. and mustaches. Always Mustaches..  Achieving World Domination 101: The goal of this highly strategic card game is to achieve world domination by whatever means necessary (except corrupting the children of course). Mustachio is, as you might guess, a game of trickery (aka "trick-taking"). You achieve world domination through a combination of:  1. Correctly guessing the number of "tricks"* your team will win per round** all while… 2. Capturing (sometimes) innocent point cards along the way. You do so by colluding with your partners' in crime (sometimes known as "friends") to outwit your unwitting opponents.
FAQs
Have a question? Email us at fun@gatwickgames.com and we'll add it here!
Link: Rules pdf
i mustache you a question...
are you nutty enough?

(Nuttiness guaranteed, or your money back)
world domination 101
3 simple steps
1
Make bets!
Bet on how many tricks you'll win after seeing your cards. But beware, action cards add unpredictability & unique strategy.
2
get tricky!
Predict the future by strategically winning the number of tricks you (& your teammate) bet on. Highest card of the predetermined supervillain color wins each trick!
3
achieve world domination!
Guess tricks accurately and earning the most total points from all 5 rounds!
what mustache experts have to say:

Strategic yet Simple
"If you can play uno you can play Mustachio! But we love games that don't just come down to luck & this game is a great balance of both"
-Sherrie C
Hilariously Silly😜
"Brings strategy and general silliness for any age! Illustrations are hilarious and gameplay had us scheming & laughing"
-Hadley B
Kids go NUTS for this game!
This game was an instant classic at our home! My family of 6 learned it quickly and they all love it!
-Pete K
a game of non-stop laughter😂
face-off against your nutty friends & Family

you don't have to be good... you just have to know exactly how good you're gonna be
these scheming nuts will steal your heart away🥰