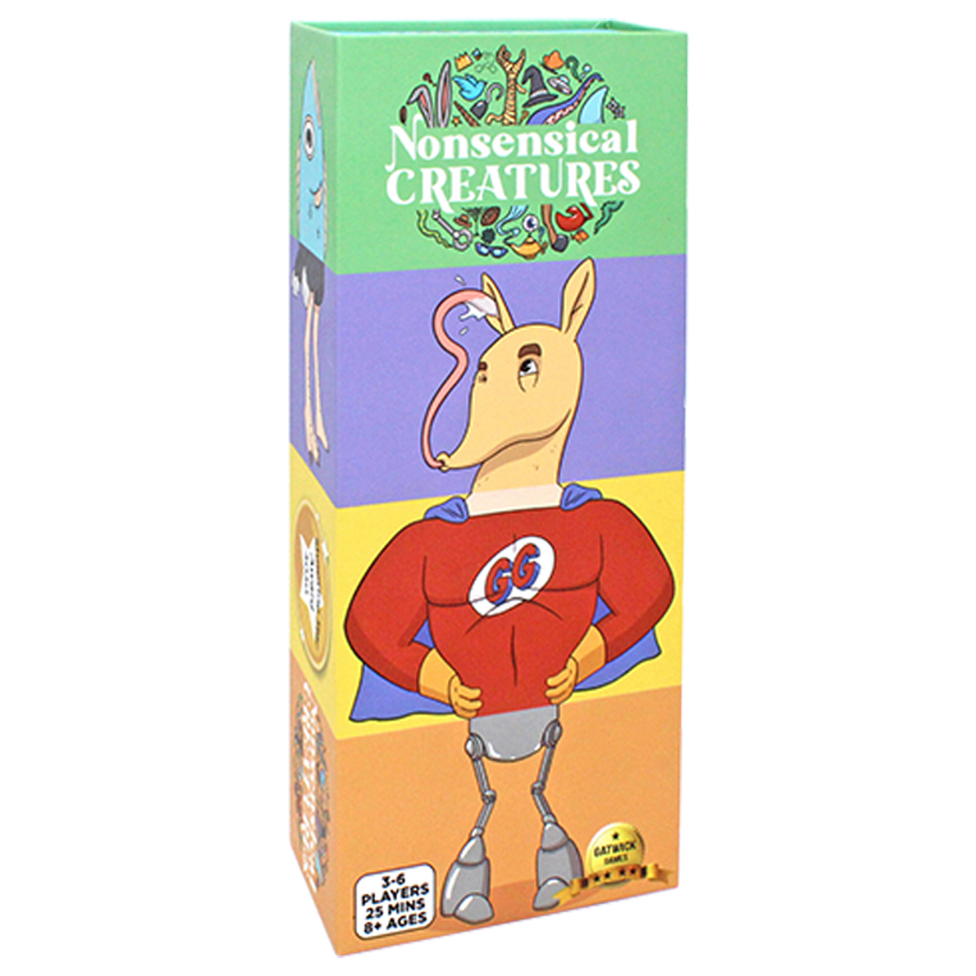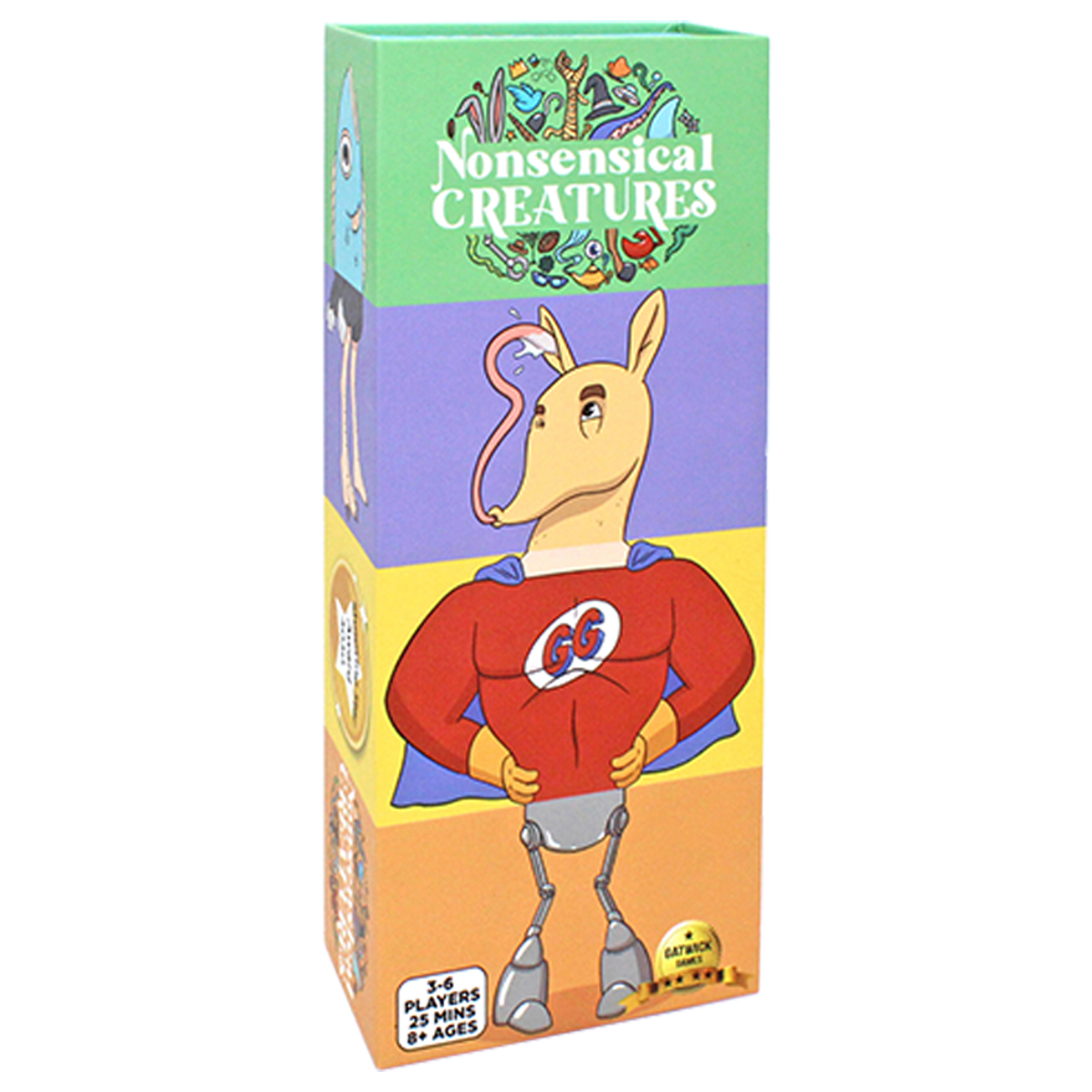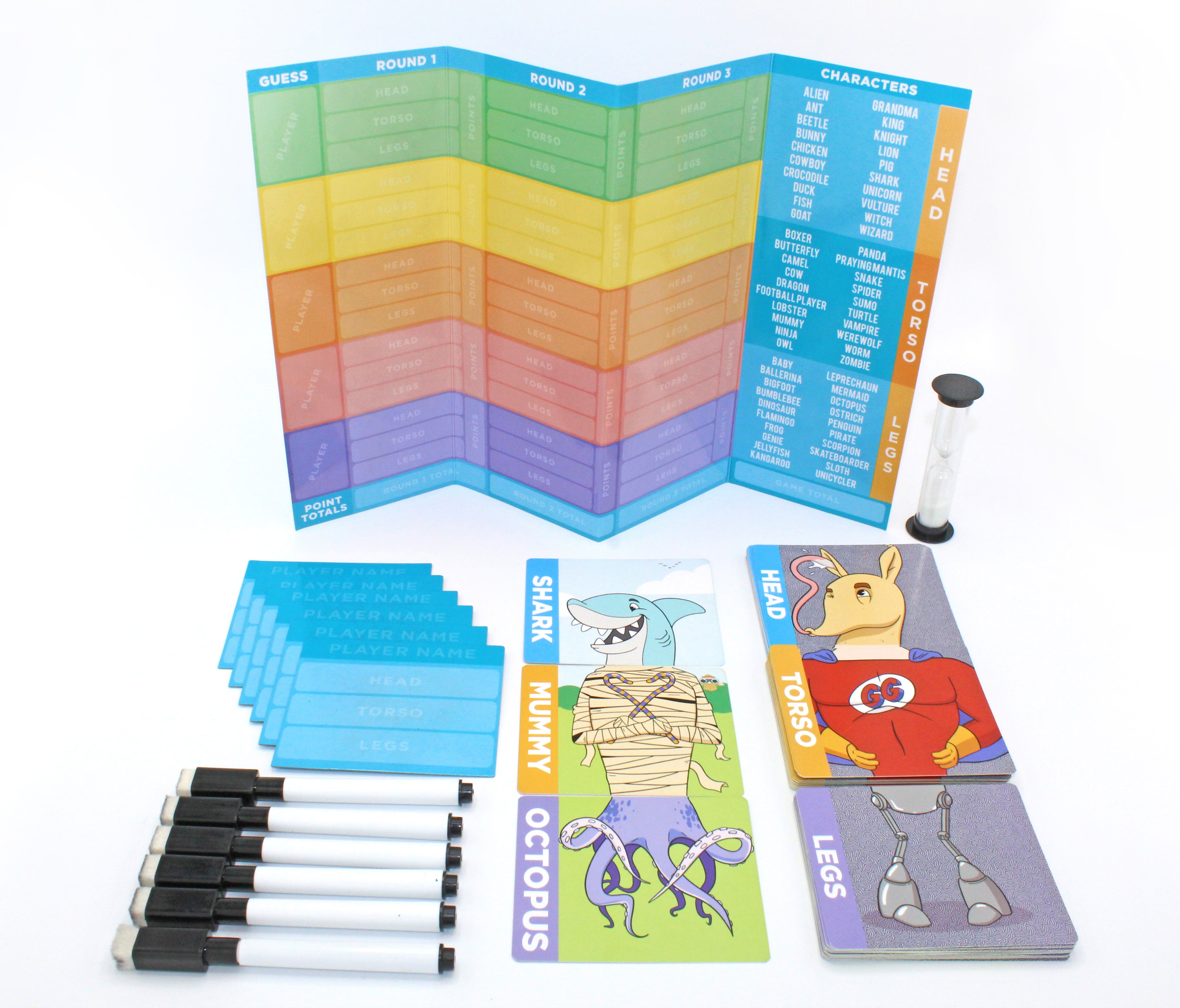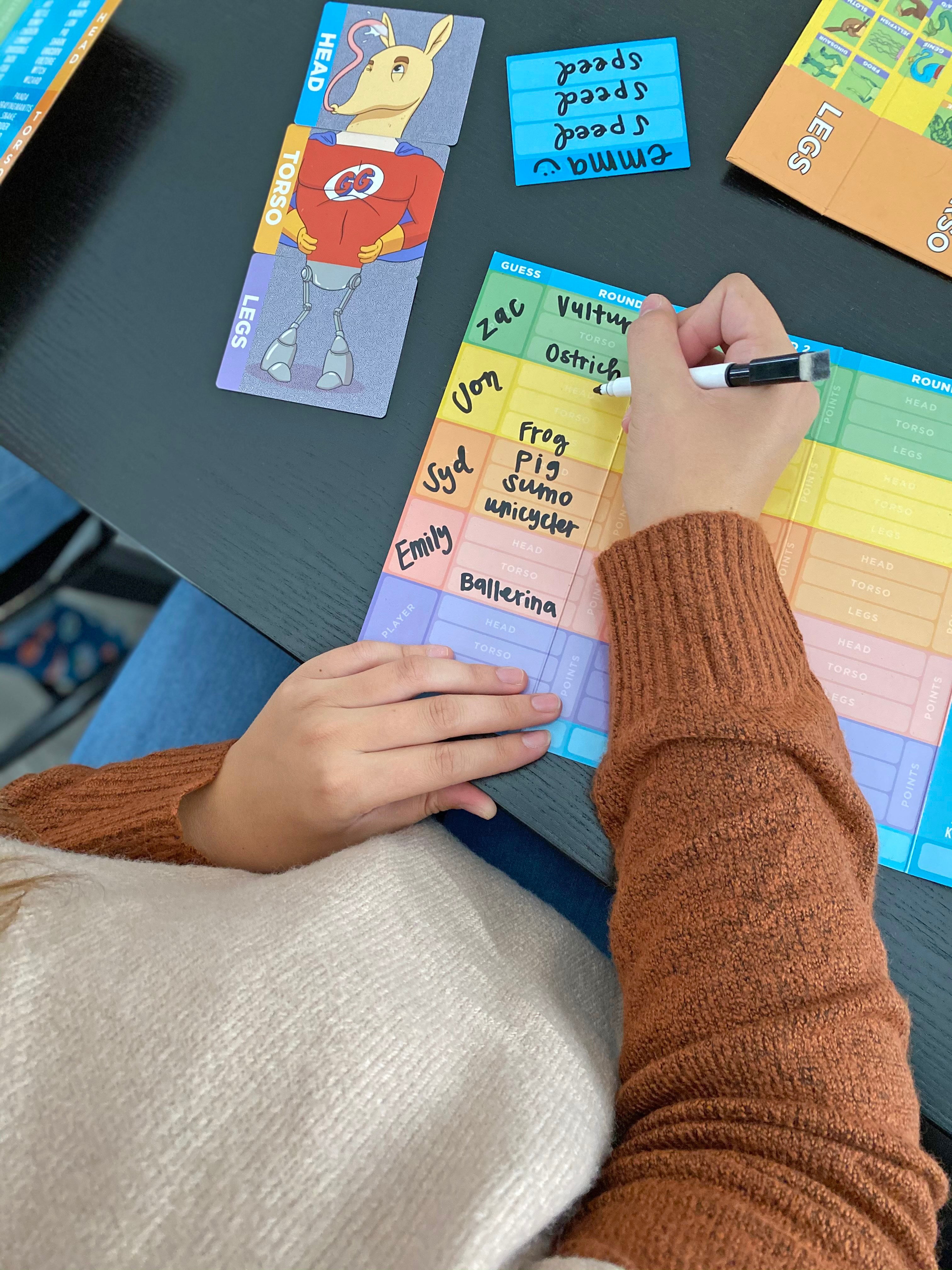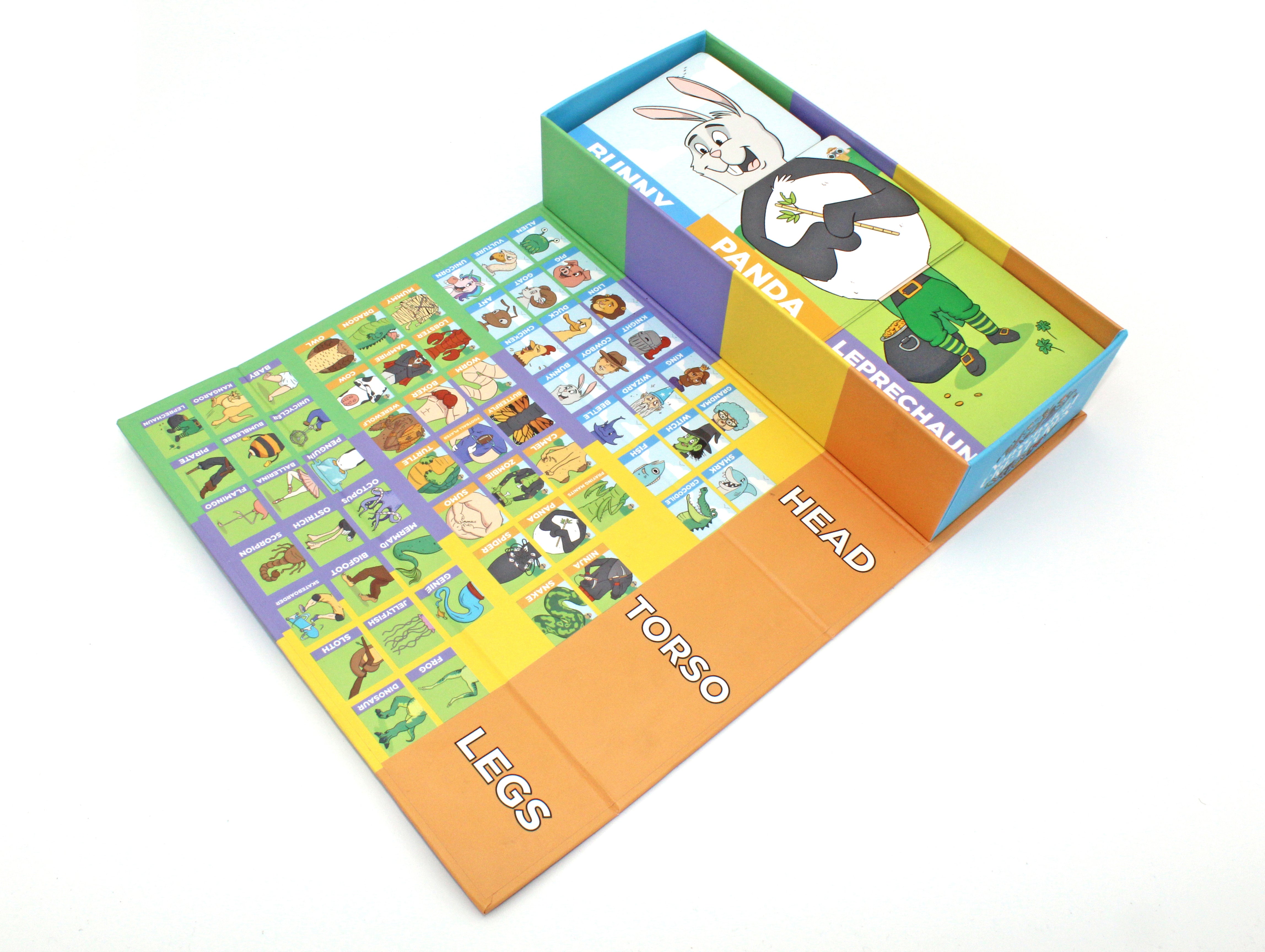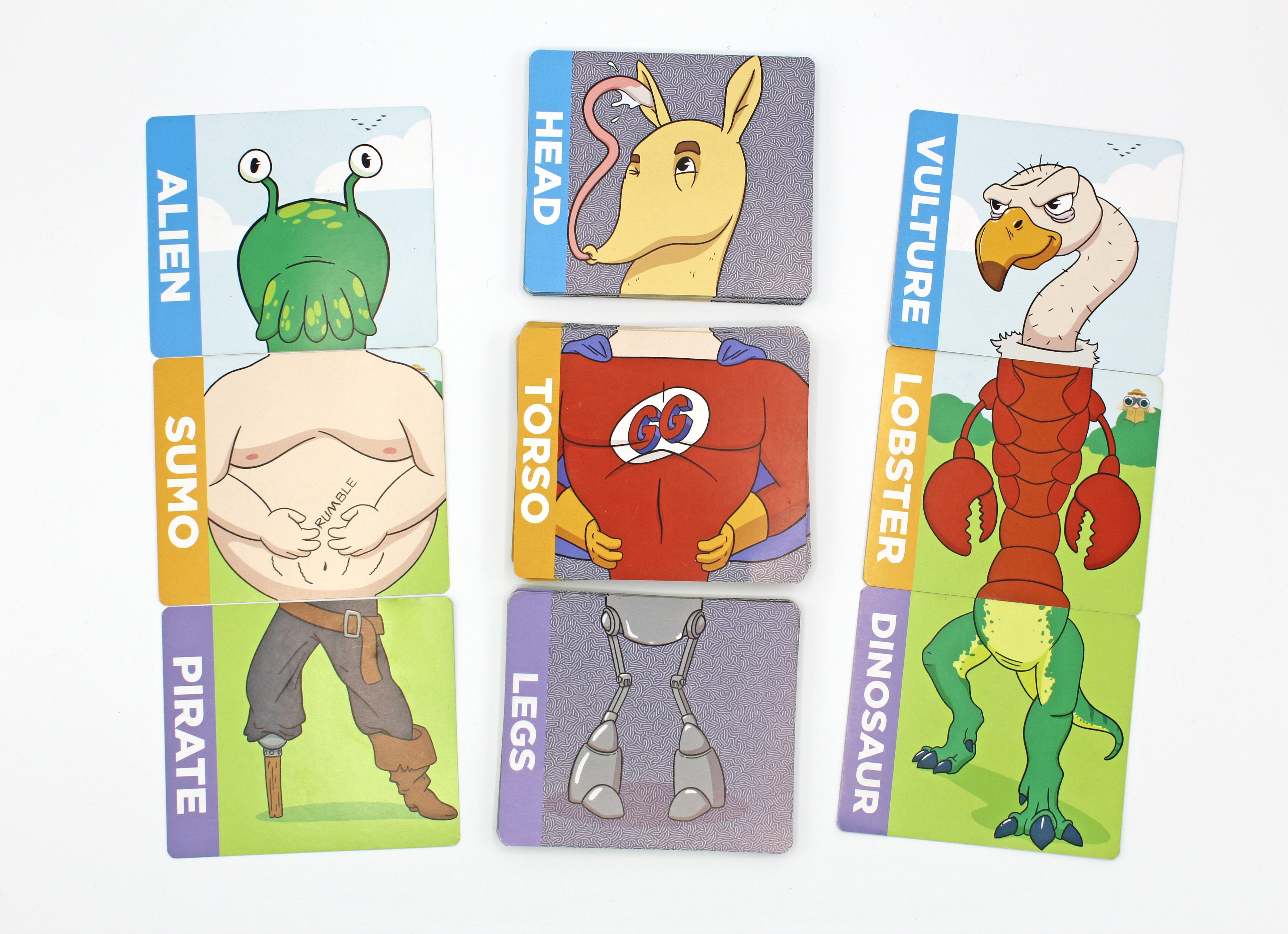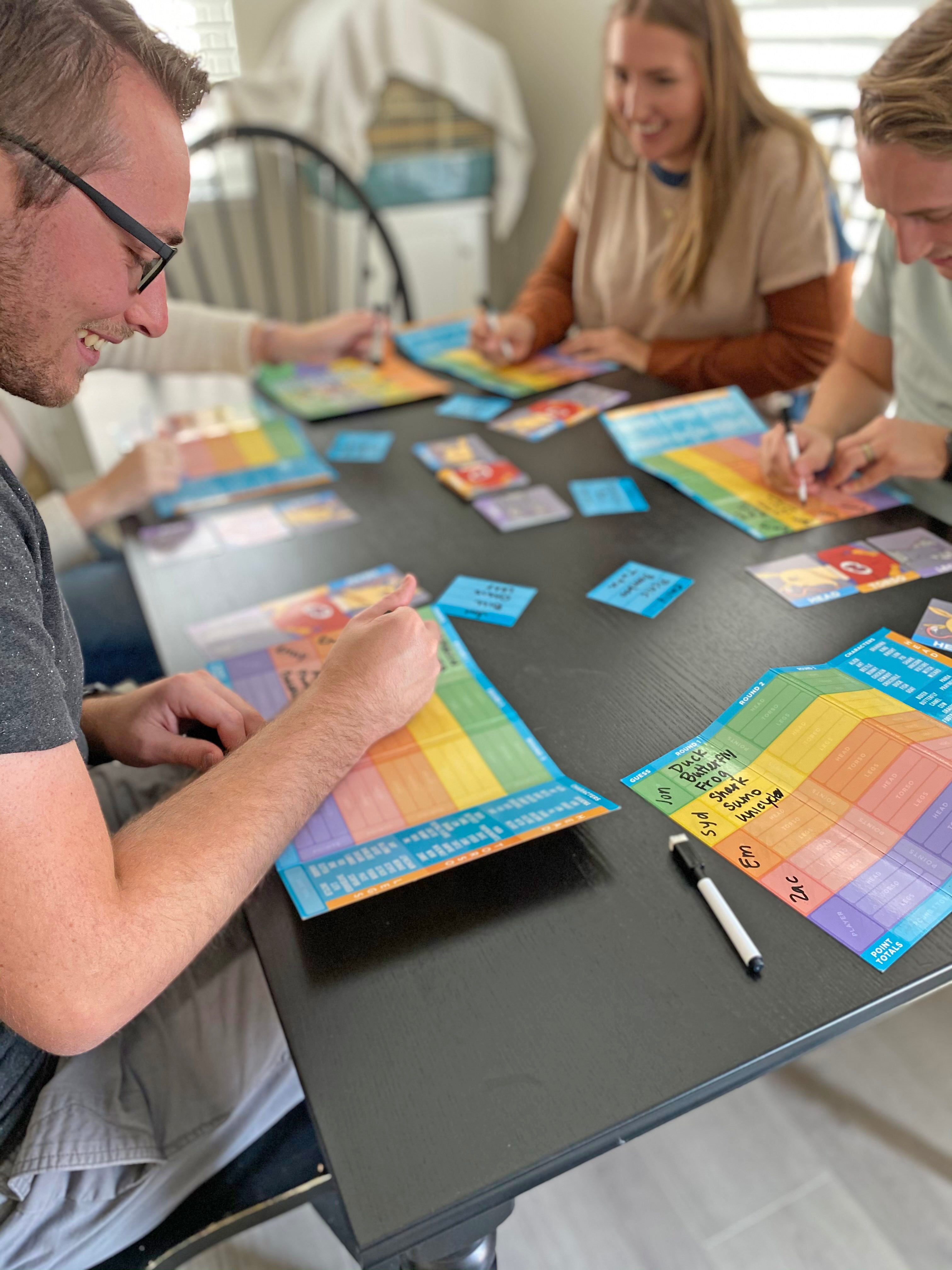 Nonsensical Creatures
Gatwick Games
$24.99
Overview Video
OBJECTIVE:  In Nonsensical Creatures, you create crazy creatures and try to get other players to guess which creature it is you've created. The other players have also created a creature that they are trying to get you to guess. Better clues will pay off more in the end, but only if someone can understand them. How many clues will you give, and how well will you guess other creatures?
FAQs
Have a question? Email us at fun@gatwickgames.com and we'll add it here!
Link: Rules pdf
get ready for some nonsense 🤪
strategy & laughter

(fun guaranteed, or your money back)
how to play
3 simple steps
1
draw a head, torso & legs
Draw 3 cards to make up you Non-Sensical Creature (Don't let anyone see)
2
Write clues
Write up to 3 clues (and as few as 1) for other players to guess your 3 creature combination. Less clues = More points!
3
guess other player's creatures!
Guess other player's creatures based on their clues for even more points!
what the creatures are saying

Bok Bok!
"Bok bok Most Amazing Game bok bok bok bokin bok. Bok bok bok Bokin Bok."
-Mrs Chicken
Unrealistic...
"None of these creatures actually exist... Very unrealistic. But I must admit.. it was surprisingly fun🤷‍♂️"
-Sasquatch
Almost as fun as Goat Lords!
In my completely unbiased opinion, Goat Lords is clearly the superior game... this is a close 2nd
-The Goat Lord
a game of non-stop laughter😂
Create your crazy creatures

strategize, guess, and score points to win the game!
what nonsensical creature will you make?