The hilarious, wildly-fun card game for kids and adults alike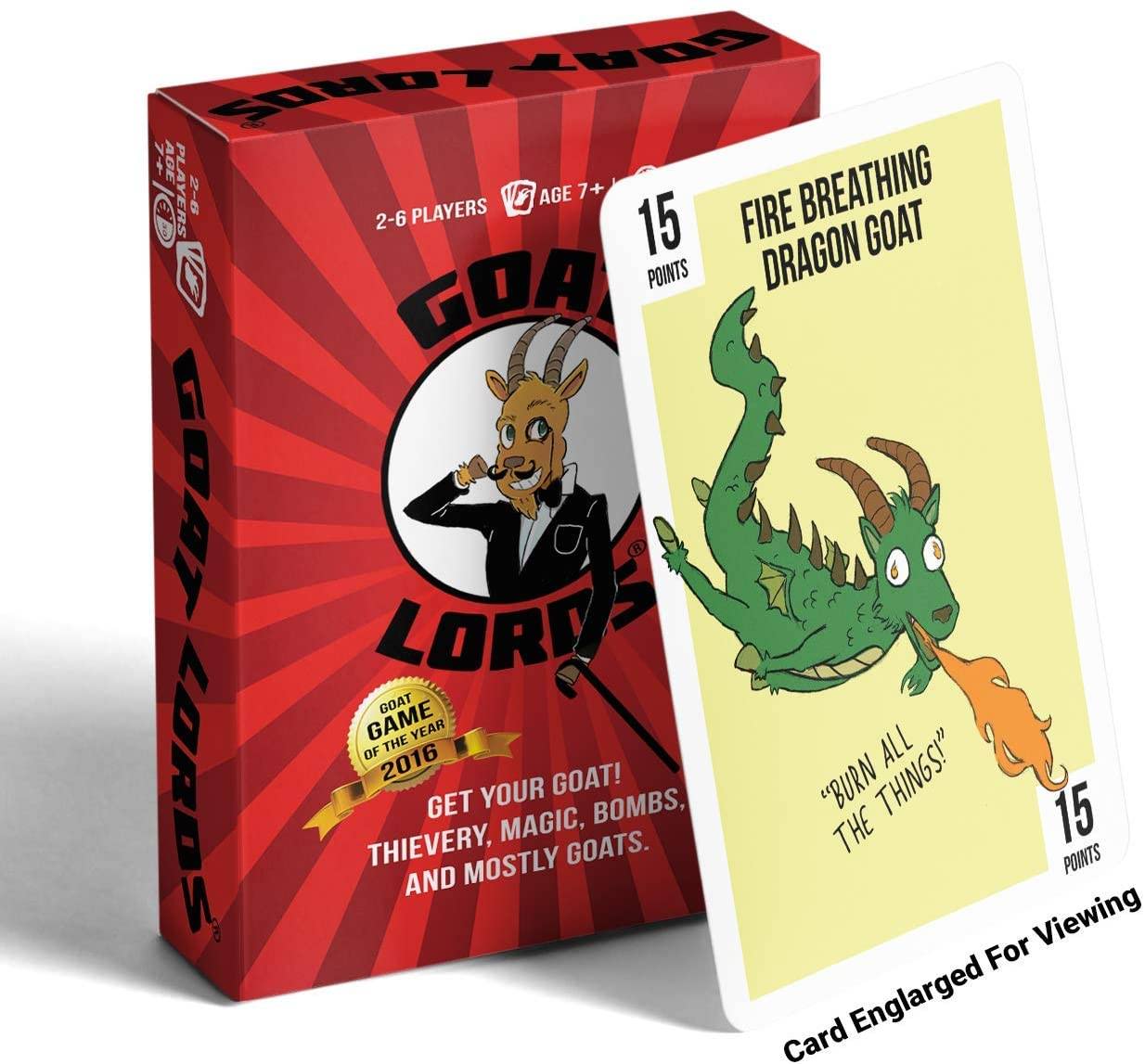 If you're looking for hilarious card games that will make everyone laugh then you've landed on the jack-pot!

"BEST NEW GAME. WE PLAY EVERY NIGHT!!!!!"
"The kids just keep asking to play it"
"Our family LOVES this game"
"Really fun and Fast paced!"
"laughs and shrieks never stop"
"Would give more stars if I could!"
"This game does it all!"
💯
The Celebrity Expansion Pack
PLAY THE EXPANSION PACK!
Includes Goatnald Trump, Leonardo Di Goatrio, and Chuck Goatris!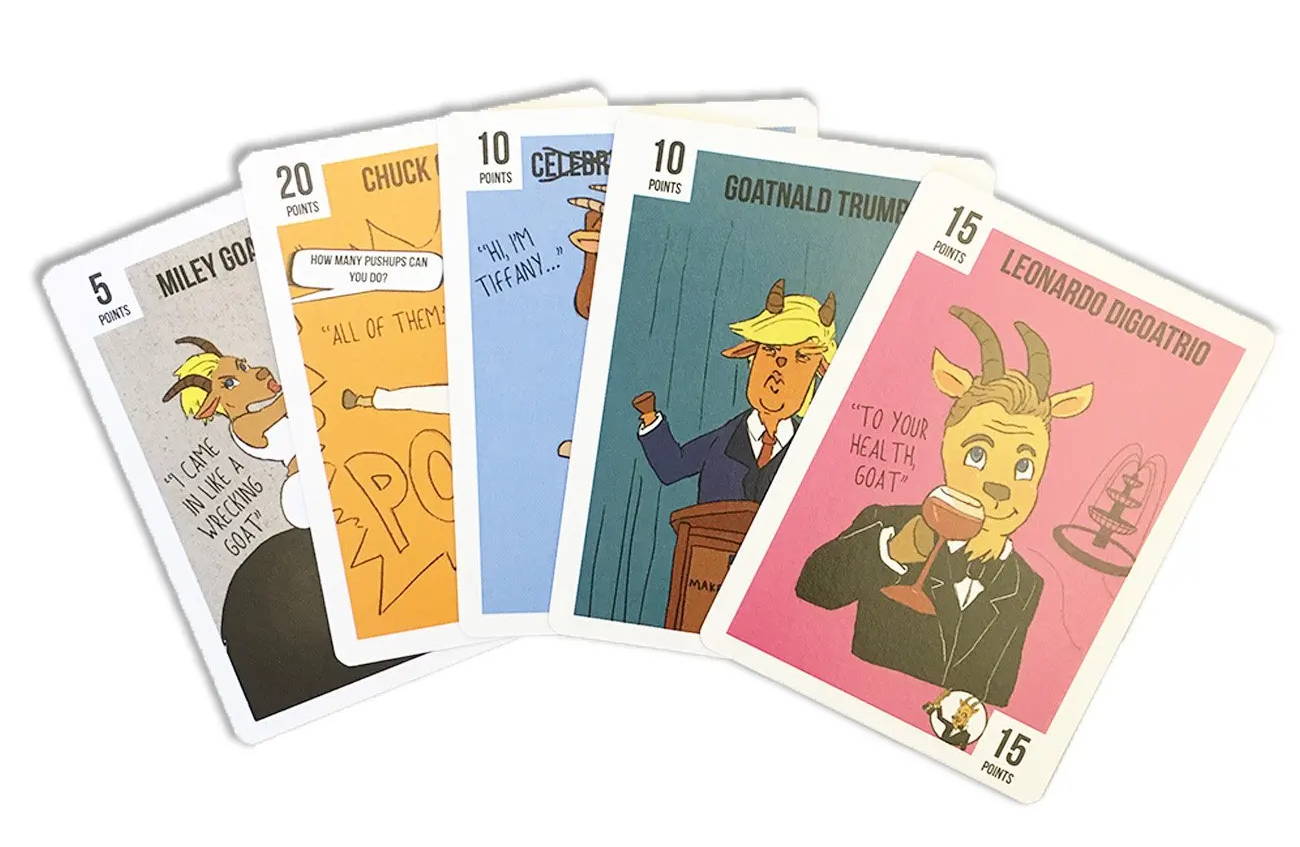 "Goat Lords just got better... is that possible?"
"highly recommend the expansion pack"
"The expansion pack is super funny and makes it even more fun."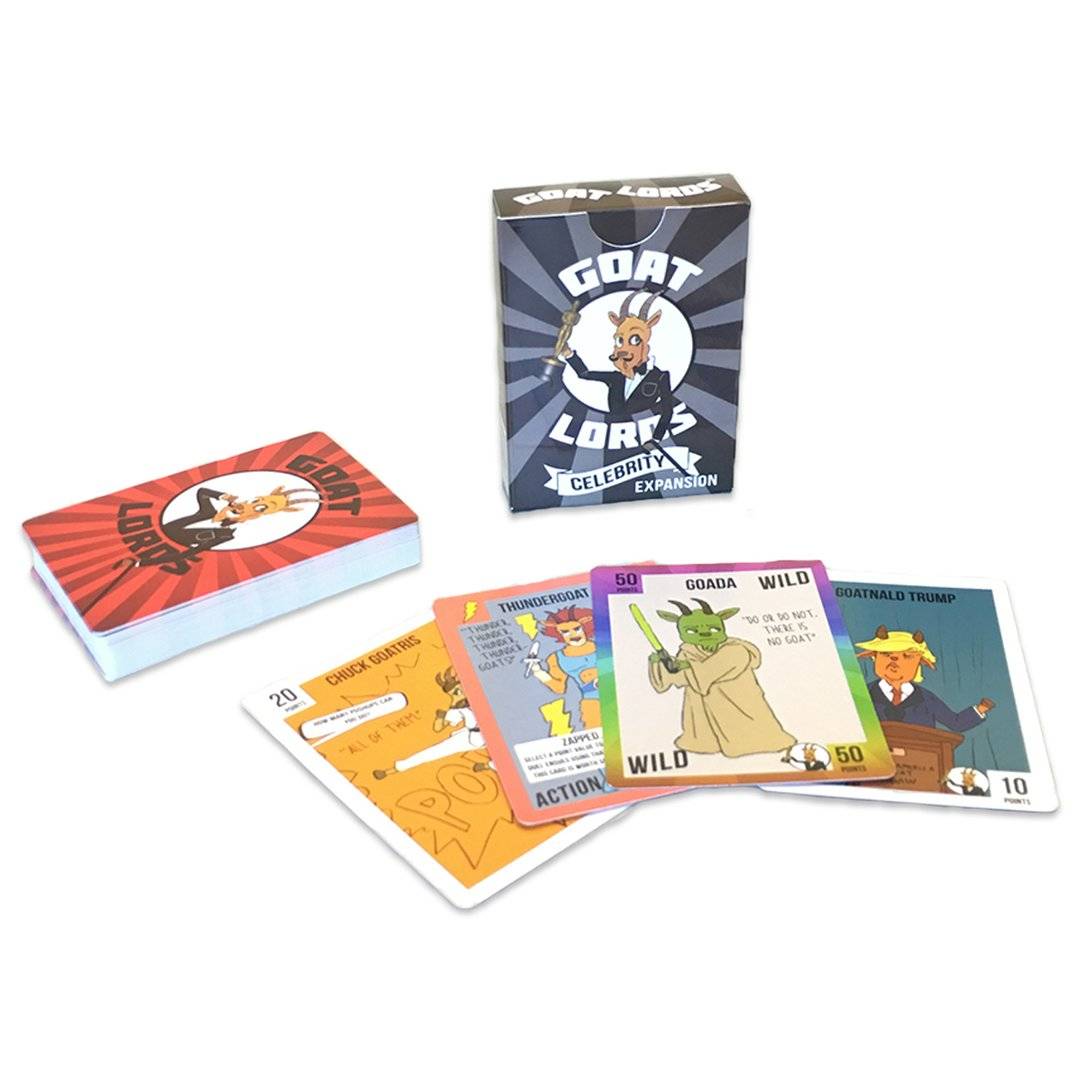 The original and the expansion pack are 30% off for a limited time when purchased together.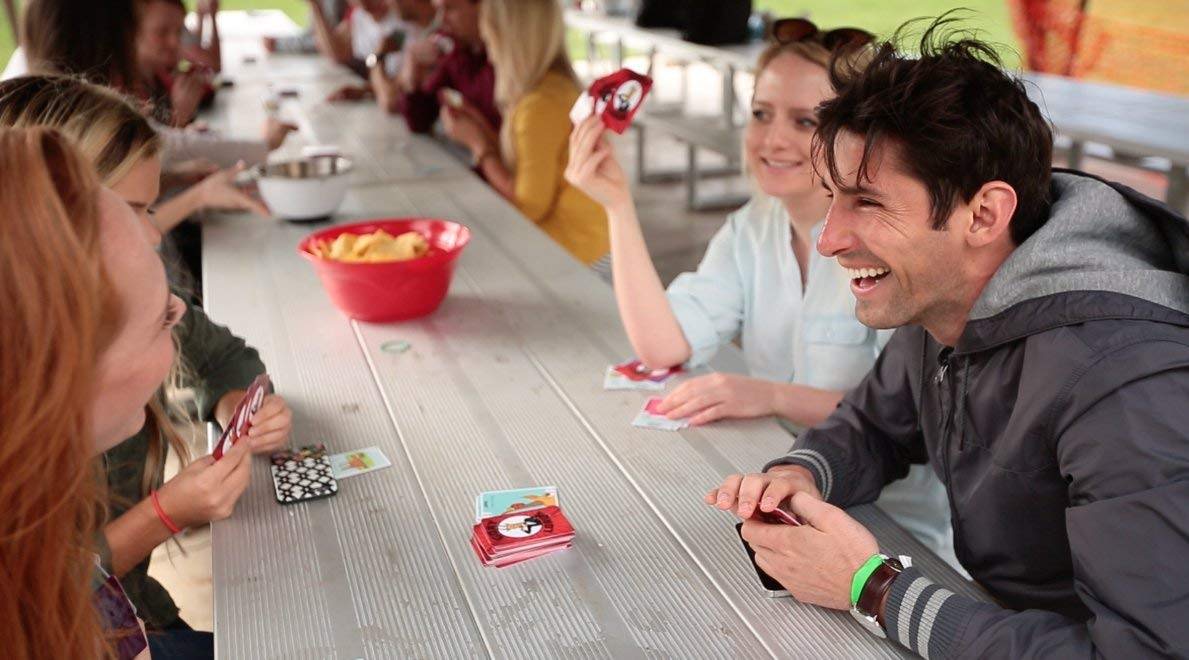 Watch this. it's a video.
---
---
Guaranteed by the Goats themselves
---
🐐 Voted #1 Goat Game of The Year! 🐐
Get ready for the most exciting Goat game of your life! Expect high drama, uncontrollable laughter & fast action strategy in this wildly popular card game. Not to mention outrageous bombs
---
Hilariousness for All Ages
⭐️ "Funniest card game I've played since Monopoly Deal!" ⭐️
If you're looking for hilarious card games that will make everyone laugh then you've landed on the jack-pot!
---
✅ Enjoy Our 100% Fun Factor Guarantee! ✅

If you play Goat Lords and it isn't an instant hit, just let us know and we'll provide a full refund - no questions asked!
---
---
"Our whole family has loved this game! It is simple enough for my 6-year-old to understand, yet engaging enough for my teenager to enjoy. My kids get a kick out of the fun characters on each card and enjoy "dueling" each other to steal goats and build their herd. Turn off the TV and become a Goat Lord instead!"
Sherry H.
2 APR 2017, 12:21
"My family (husband and two teen boys) love this game. We usually really like strategy games, so I was afraid that this game was not going to cut it for us, but it has just the right speed, humor, and game play that makes it fun to play over and over again!"
Dawn G.
15 SEP 2017, 14:42
"I think my wife nailed it when she said "This is a great airport game." Yeah - easy to learn but enough strategy elements to make it surprisingly rich. The artwork and design is hilarious. And who wouldn't love a game in which you can mercilessly demean your opponent in the sweetest of ways? It's cross generational - families can play together and the kids can get they best of their parents. We like this one a lot. We play a lot of games, and this one is perfect for neophyte guests who don't want to wade through a ton of game mechanics!"
Michael M.
15 SEP 2017, 14:42
---
---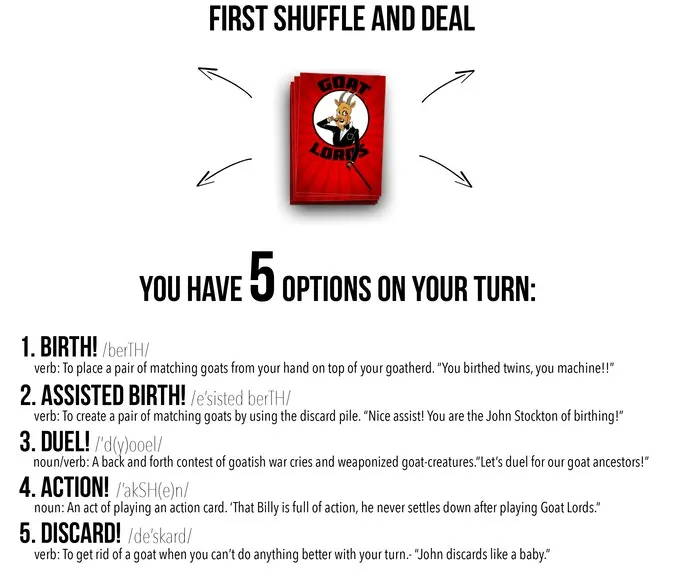 ---